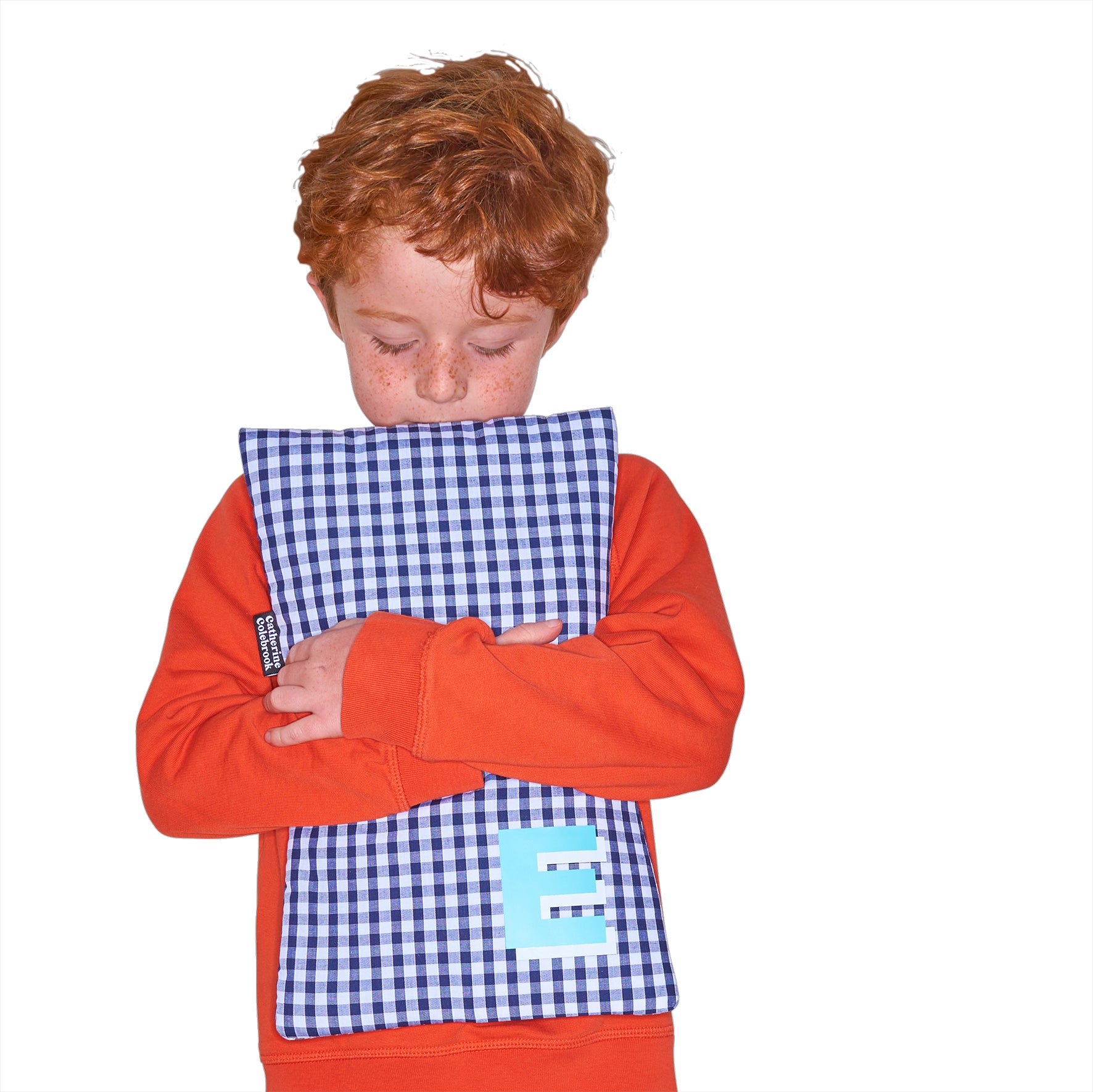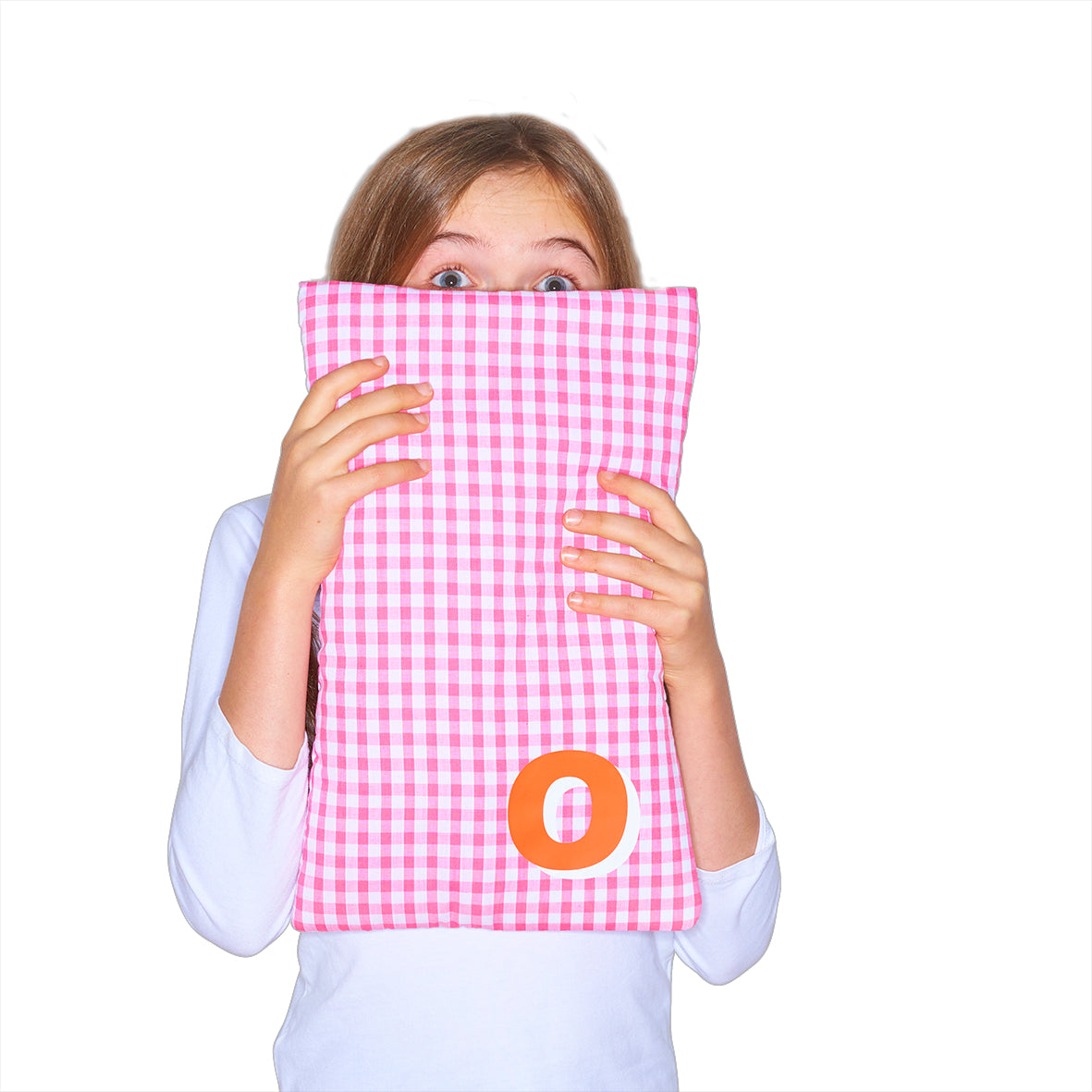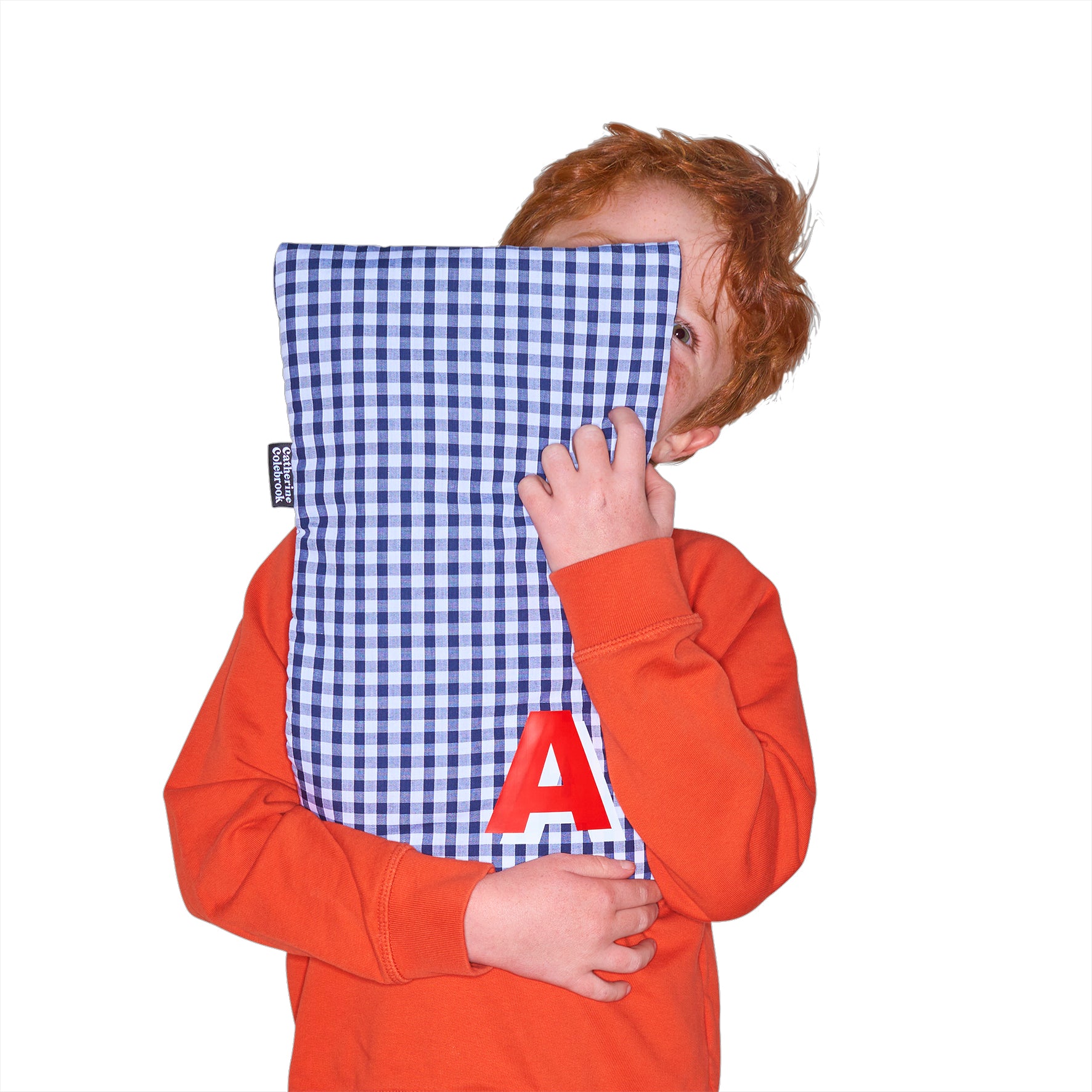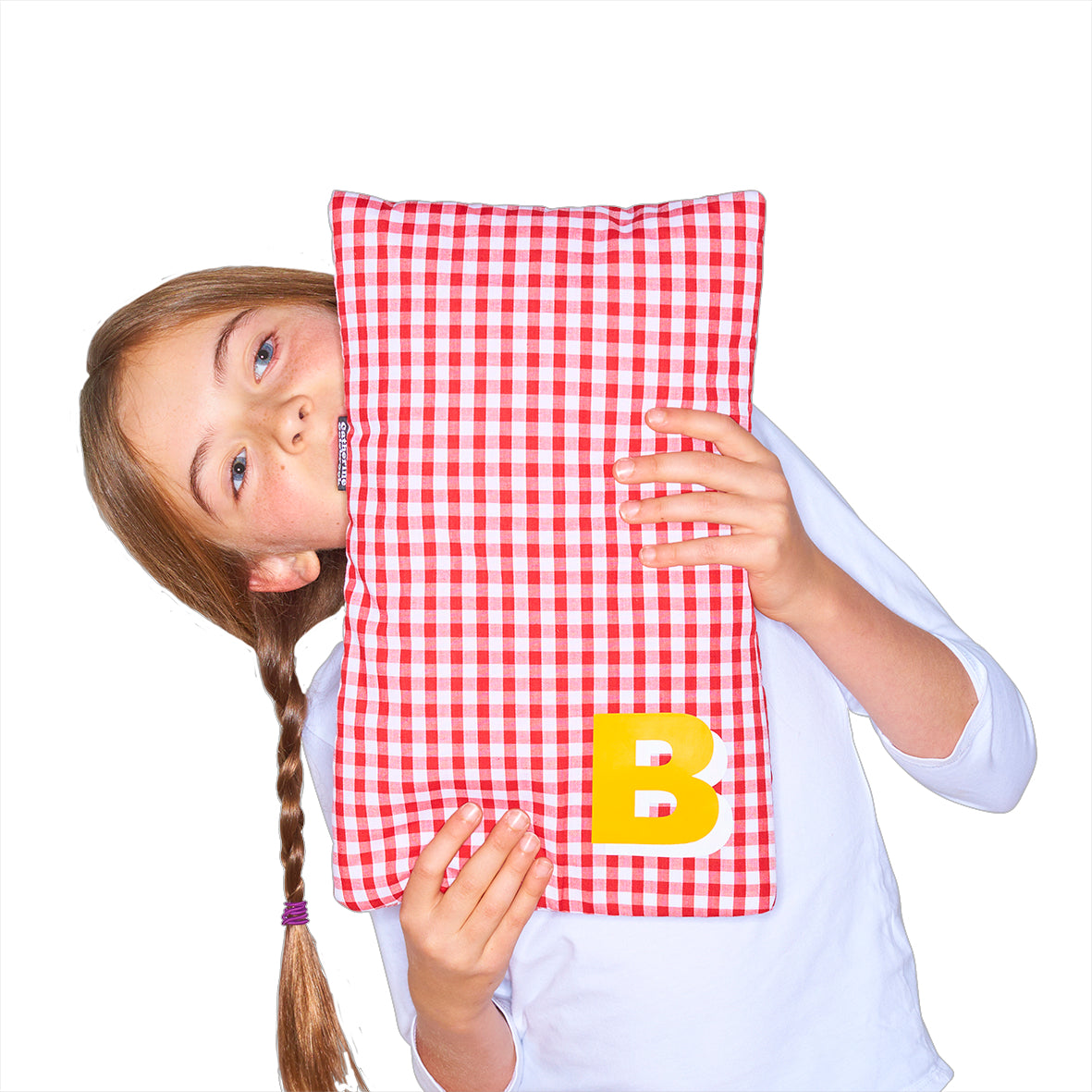 BIG GINGHAM HOT WATER BOTTLE - 3D LETTER
As easy as A, B, C.
Introducing our new full-sized gingham hot water bottle cover with an adorable 3D letter, in a choice of 5 colours.
This British made gingham hot water bottle is super soft and snuggly, personalised with a 3D style letter at no extra cost. Choice of 3 gingham colourways, navy, red or pink.

This hot water bottle is perfect for any time of the year to keep your little ones cosy. A perfect gift idea -  this normal sized hot water bottle is just the right size to hug.
Made from cotton gingham, padded, with a hot water bottle included.
Delivery in 2-3 working days. Free UK delivery. Made in Britain. 
Size 37 x 22cm cover, with a 2 litre hot water bottle.
Founded in 2006, everything is designed by Catherine Colebrook at our HQ in Cheltenham. Everything is made in Britain and we hand finish & print everything in house.
A hot water bottle is a wonderful way to keep warm on cold winter nights. However, safety experts recommend that they should not be given to children under the age of four.
You should never let your child fill the hot water bottle and never fill the hot water bottle with boiling water.
FAQ'S
Does it come with a bottle?
Yes, the hot water bottle is included in the price
Is it washable?
Yes, the cover can be fully removed for washing at 40c. Do not iron.
Are there matching items?
There are matching eye masks, and eye pillows, along with large hot water bottles, some of which can also be personalised.
Matching is great, but mixing any of our patterns, for example, a gingham or linen with a liberty print can look beautiful.
Recently Viewed