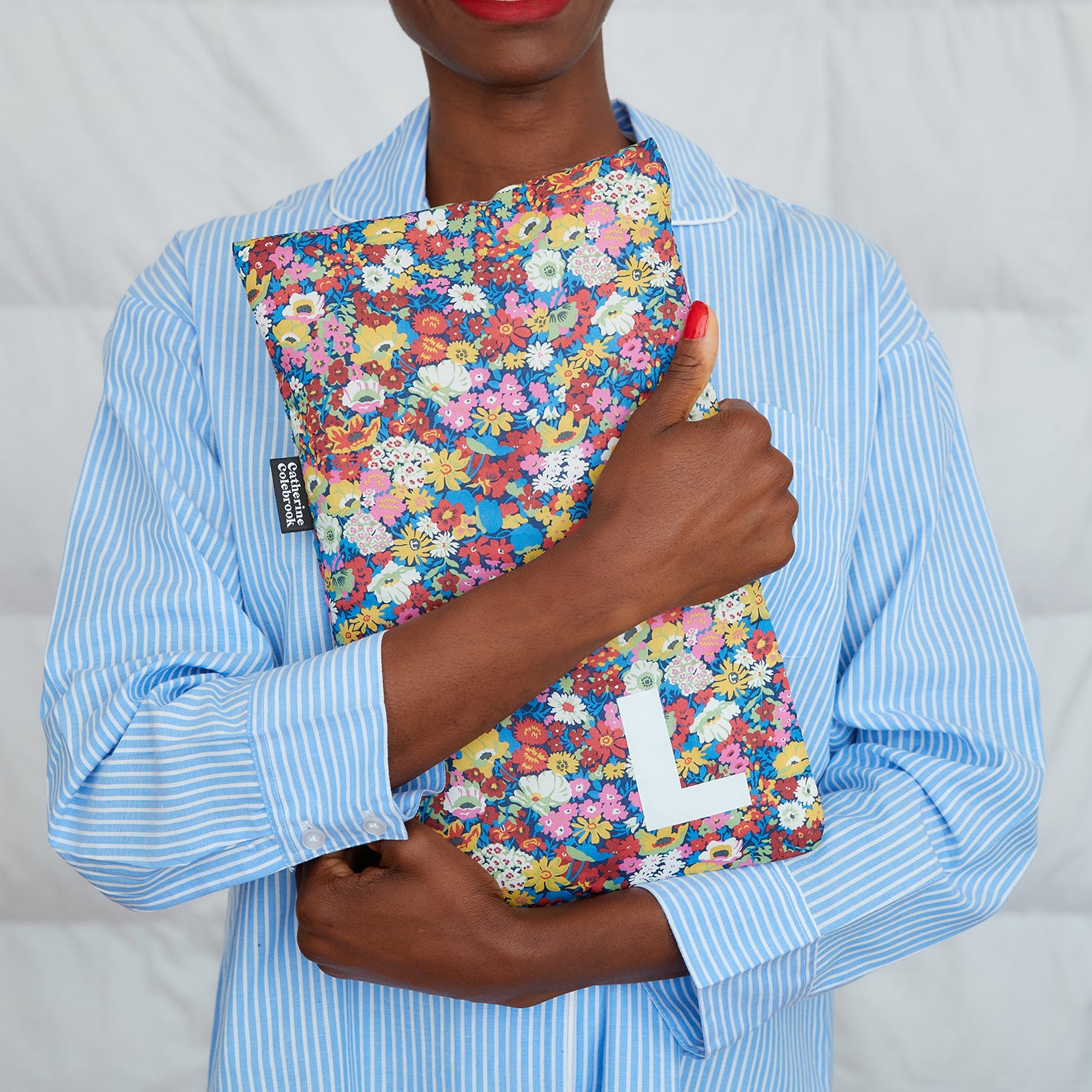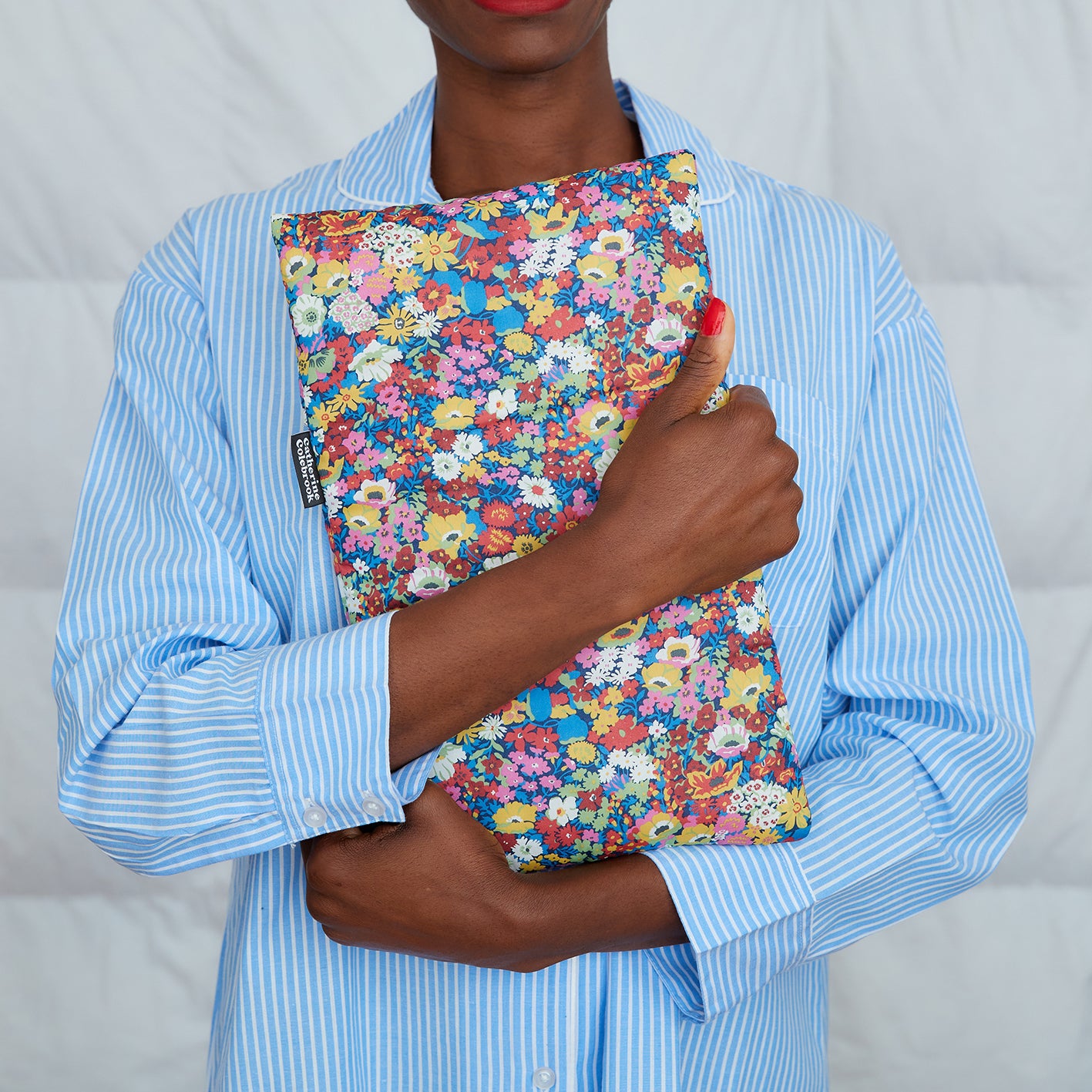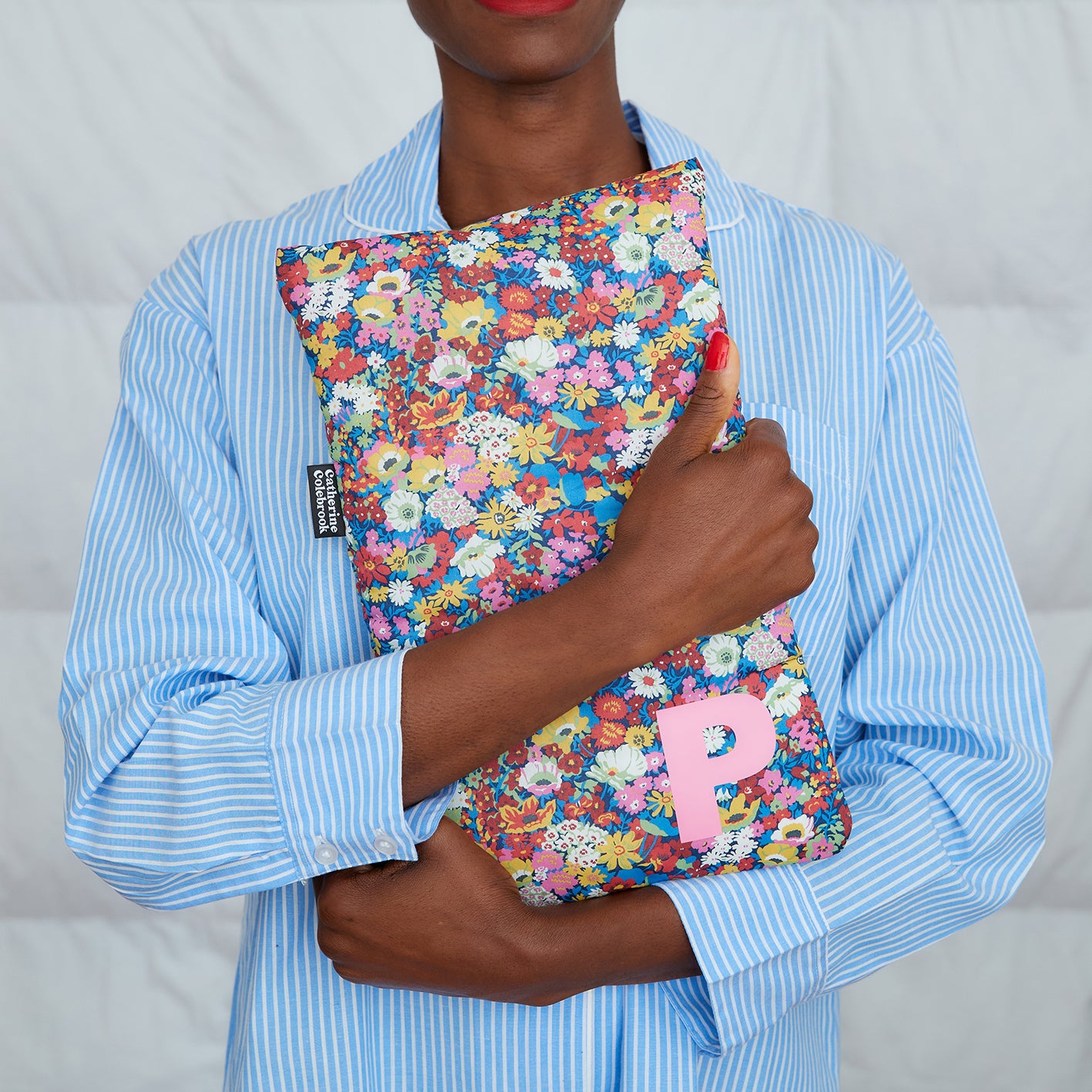 LIBERTY INITIAL HOT WATER BOTTLE - DARK PINK
This Liberty hot water bottle is sure to keep you snug & cosy, during cold days & nights.
A perfect British made gift for a friend, or yourself. This striking dark pink Liberty fabric is Thorpe Beige Tana Lawn: a new colourway for us.
Available personalised with any letter of the alphabet or leave plain. Choose either a pink or white initial.
This hot water bottle is perfect for any time of the year and can take you from relaxing with a book in bed, to cosying up on the sofa on a cold night.
Keeping your body warm, it soothes aches and pains, great for PMT, tummy aches and sore backs. A perfect gift idea & great to hug.
Made from Liberty Tana Lawn cotton, padded, with a hot water bottle included.
Perfect for
Relieving aches & pains
Keeping snug on cold nights
PMT/ tummy aches
Delivery in 2-3 working days. Free UK delivery. Made in Britain. 

Size 37 x 22cm
Founded in 2006, everything is designed by Catherine Colebrook at our HQ in Cheltenham. Everything is made in Britain and we hand finish & print everything in house
FAQ'S
Does it come with a bottle?
Yes, the hot water bottle is included in the price
Is it washable?
Yes, the cover can be fully removed for washing at 40c. Do not iron.
Are there matching items?
There are matching eye masks, eye pillows, along with cute hot water bottles, some of which can also be personalised.
Matching is great, but mixing any of our patterns, for example, a gingham or linen with a liberty print can look beautiful.
Recently Viewed