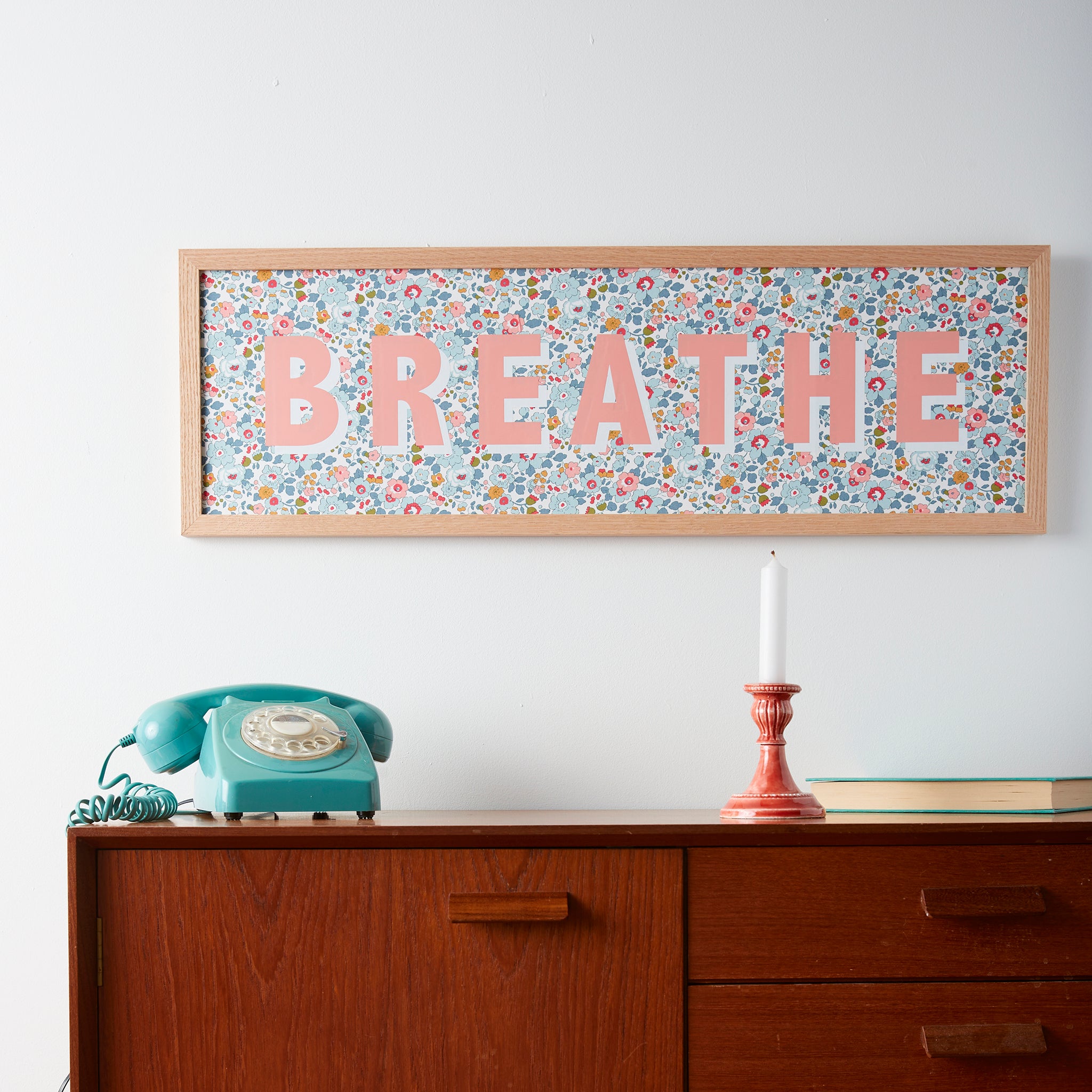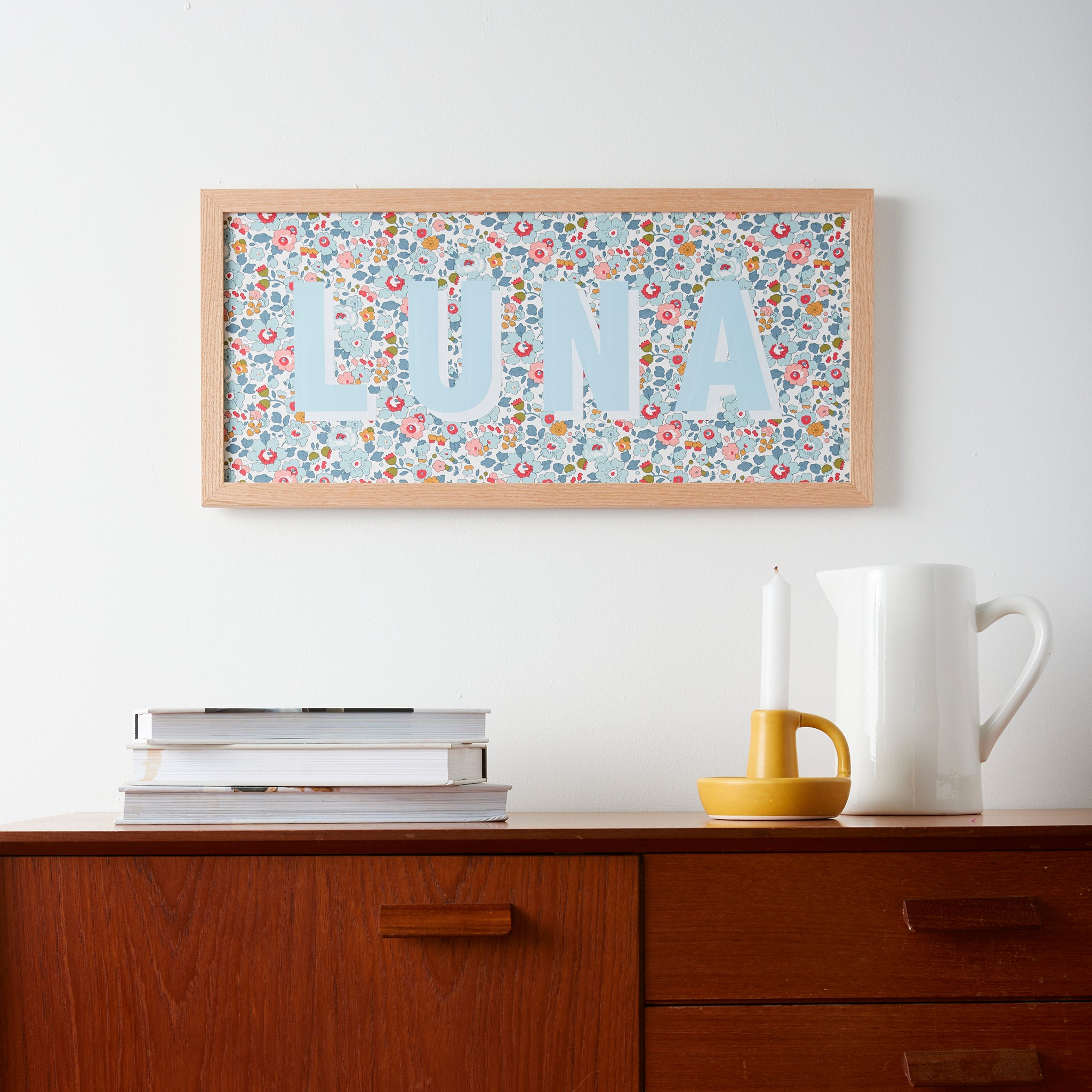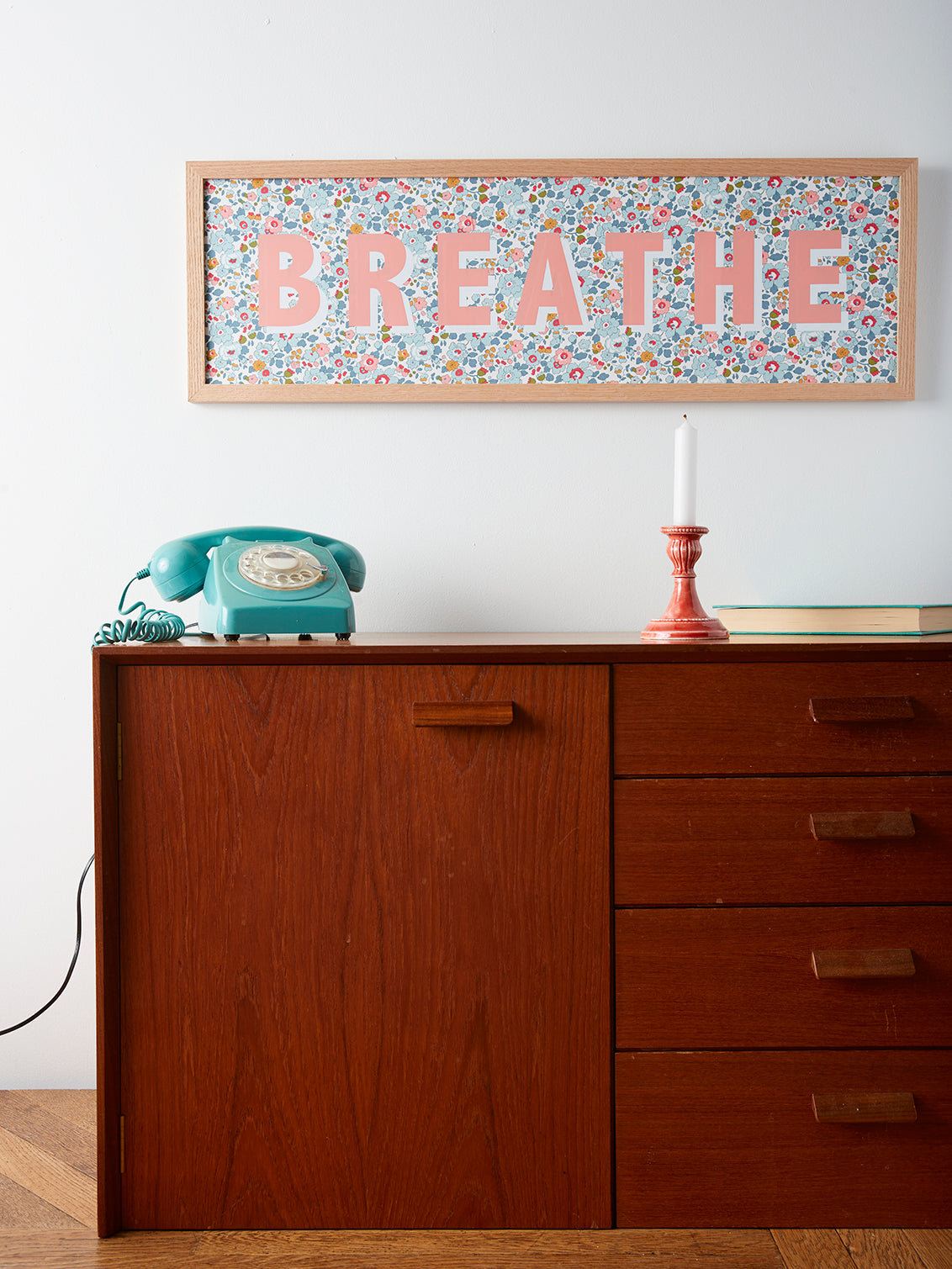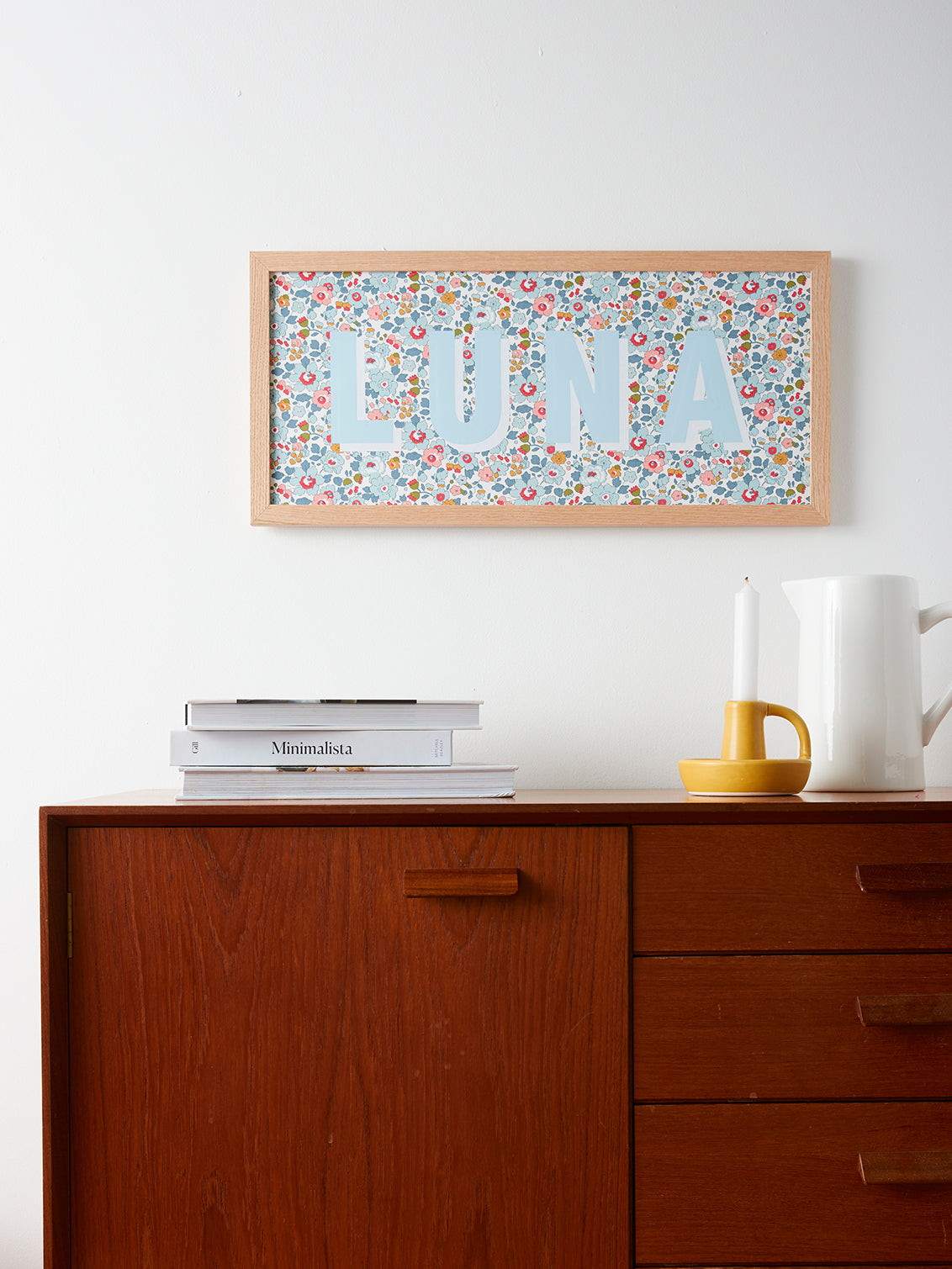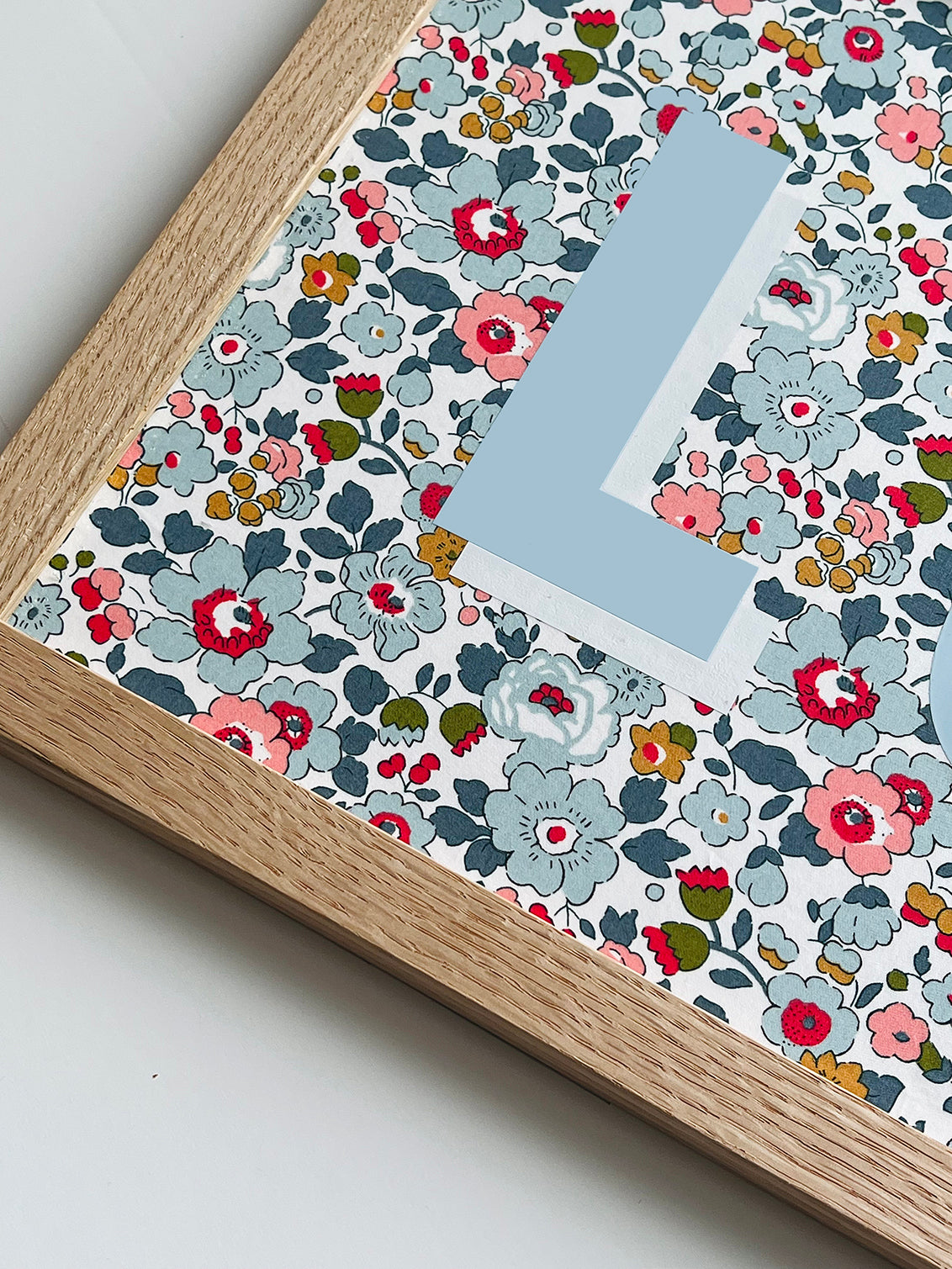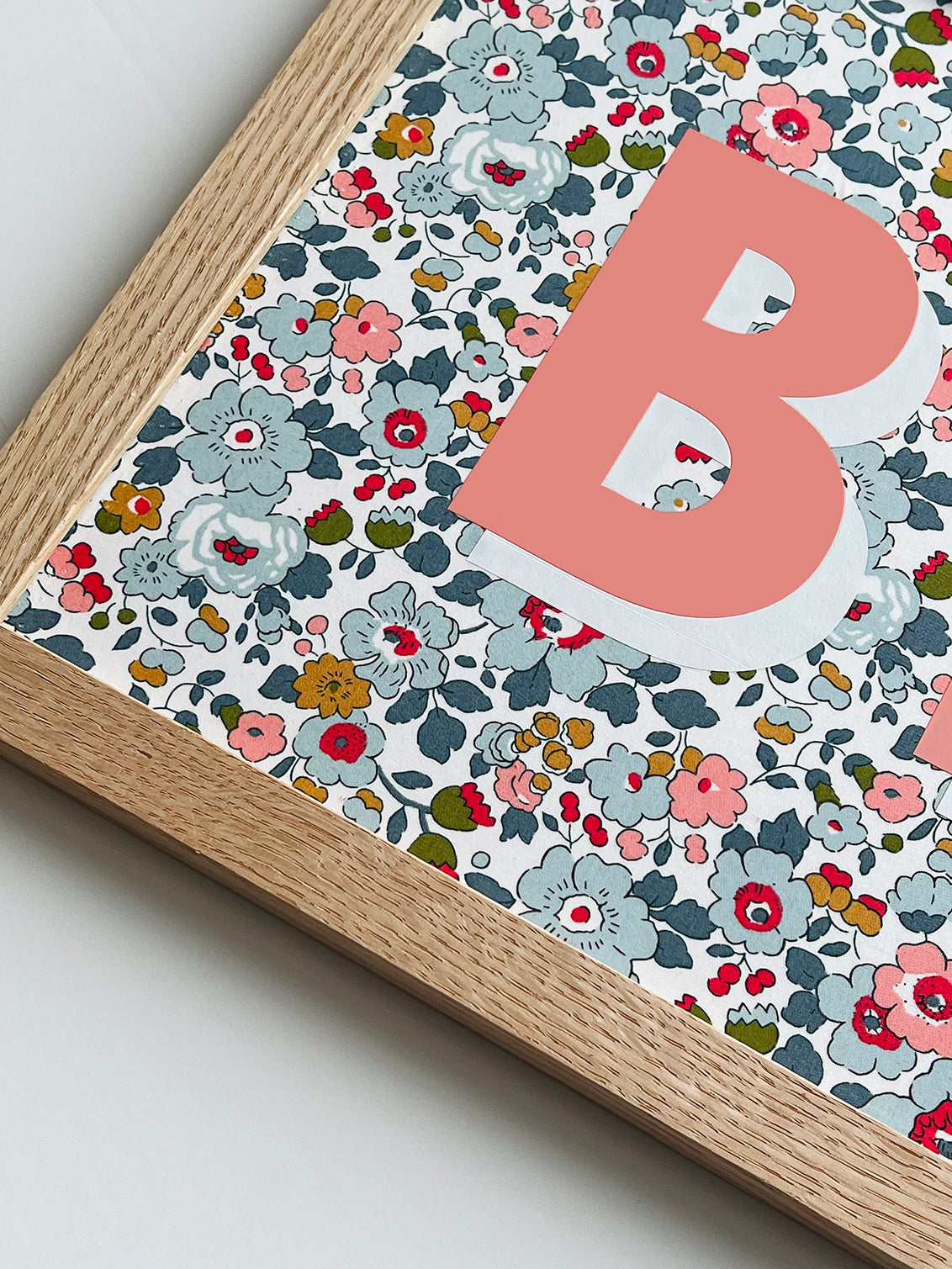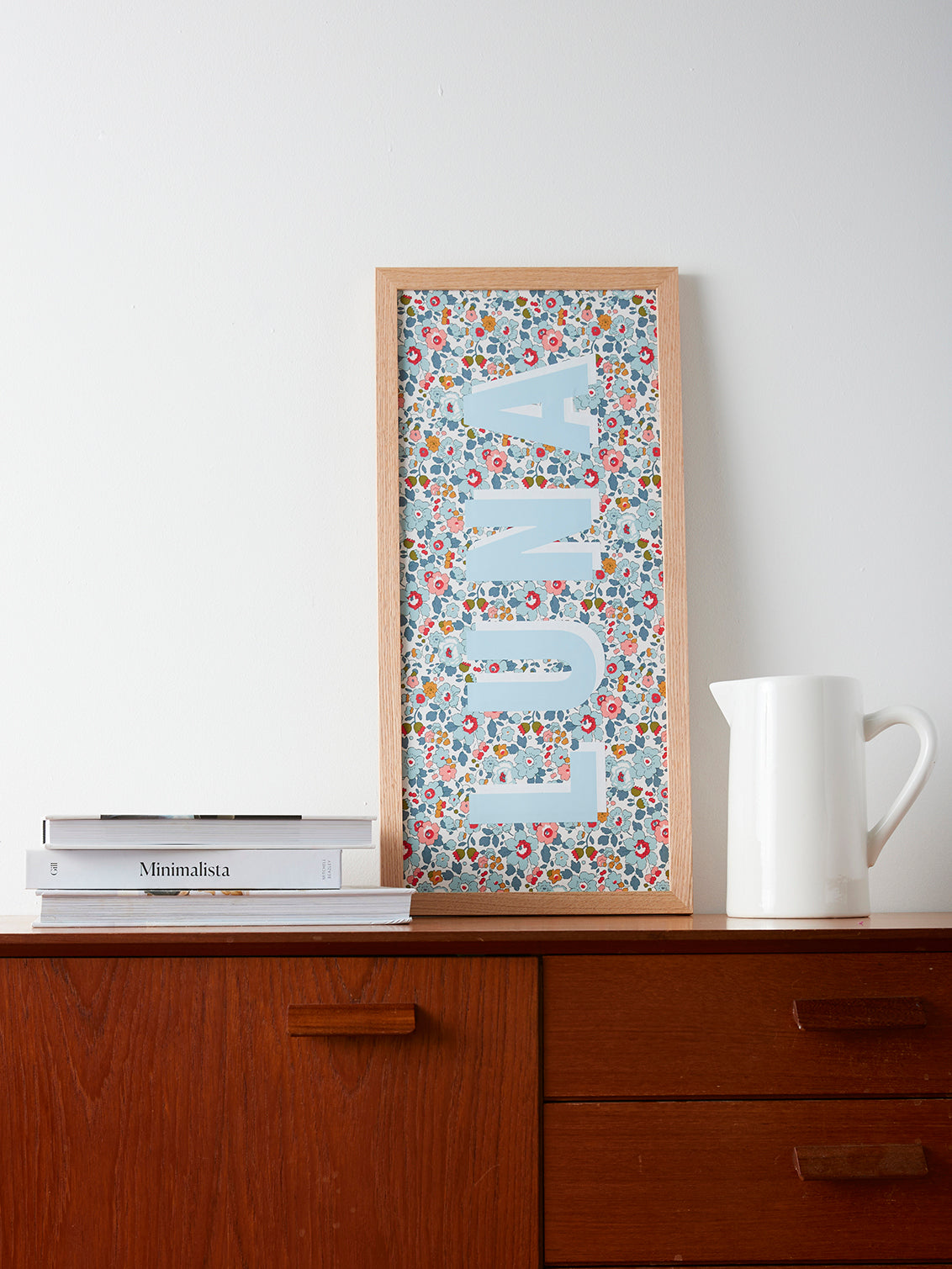 PERSONALISED FRAMED WORD/NAME PICTURE- LIBERTY BETSY BLUE FABRIC
A beautiful addition to any room, this bespoke oak framed picture is handmade at our studio in Gloucestershire, England. Made from Betsy a classic Liberty fabric, the blue/light grey colourway is beautifully complimented with a contemporary font in either Salmon pink or pale blue with white highlights.
What word holds a special place in your heart? Whether it's 'Dream' 'Bloom' or even 'Shitshow' Let us make you a unique piece of art, that reflects a part of you.
Also perfect to celebrate the joy of a new baby, a christening, or a birthday this stunning and meaningful gift is sure to be cherished over the years.
Each order is tailor-made, allowing you to choose any word, name, or phrase between 3 to 10 characters in length (including spaces) The price range is as follows:
3 to 5 letter words/names: £75
6 to 10 letter words/names: £95
Giving a contemporary twist to a much loved traditional fabric. Each print comes beautifully framed in oak with a high quality perspex front for safety. I'm all about supporting British businesses, which is why many years ago I partnered with a wonderful local family-run company from the Cotswolds. Their craftsmanship is unparalleled and they are just jolly nice people too.
Frame sizes:
3 - 5 letter words/name - 58cm x 27.5 x 1.5cm (£75)
6 - 10 letter words/name - 83cm x 27.5 x 1.5cm (£95)
Searching for something similar but a little different? Have a look at the full collection, which includes initial and quotes pictures in a variety of fabrics, including denim, linen, and a range of Liberty prints. You could design a whole gallery wall with all the combinations available enjoy!
Recently Viewed