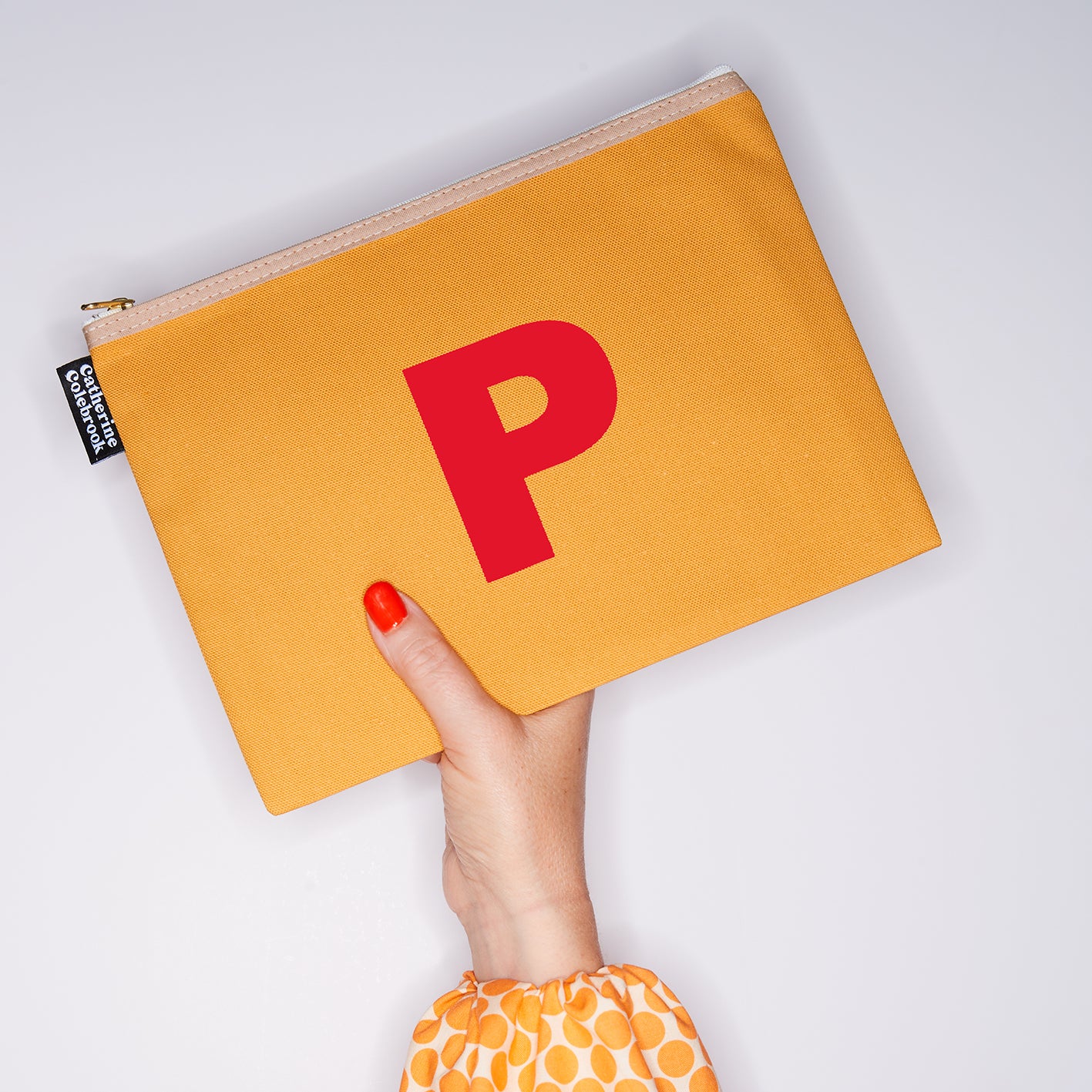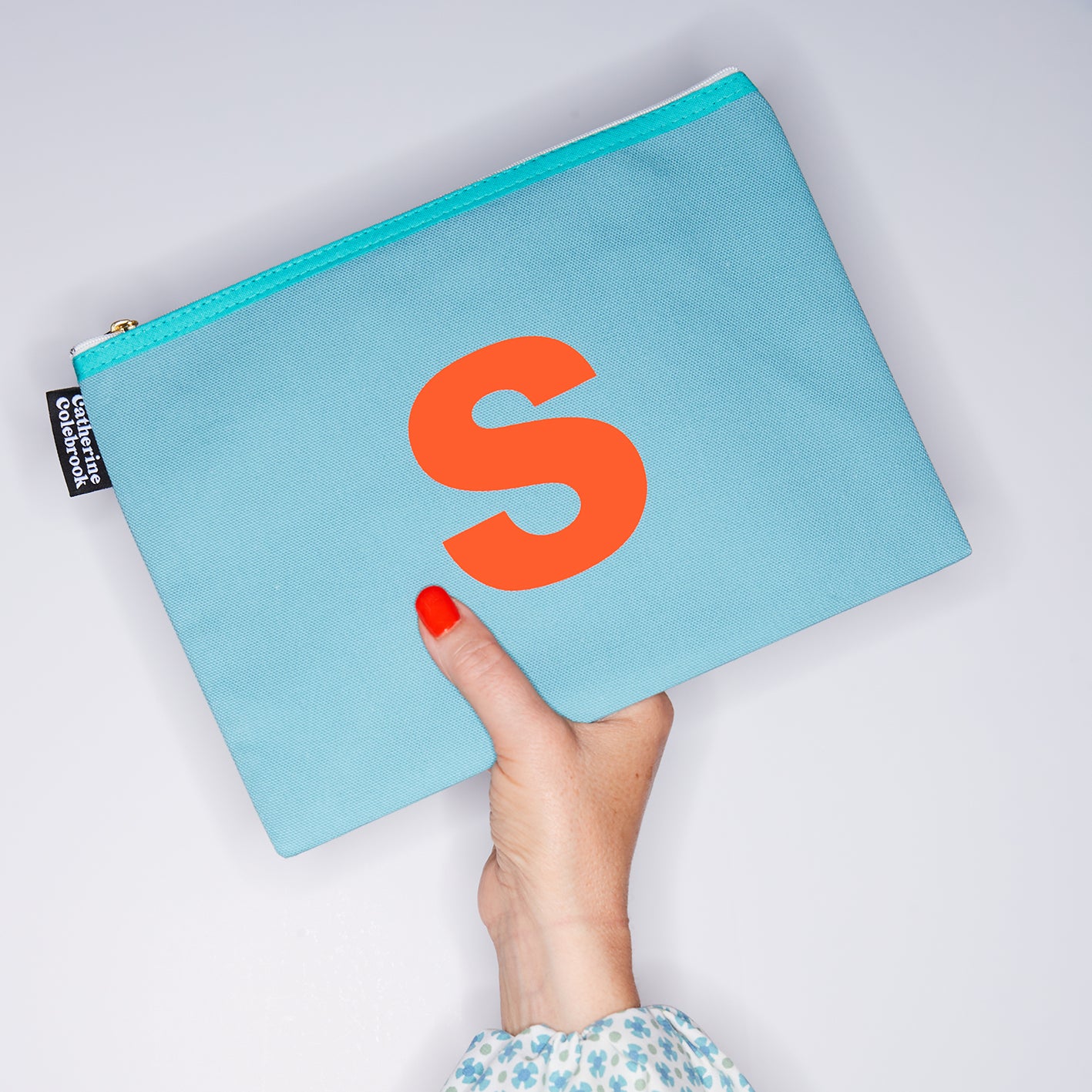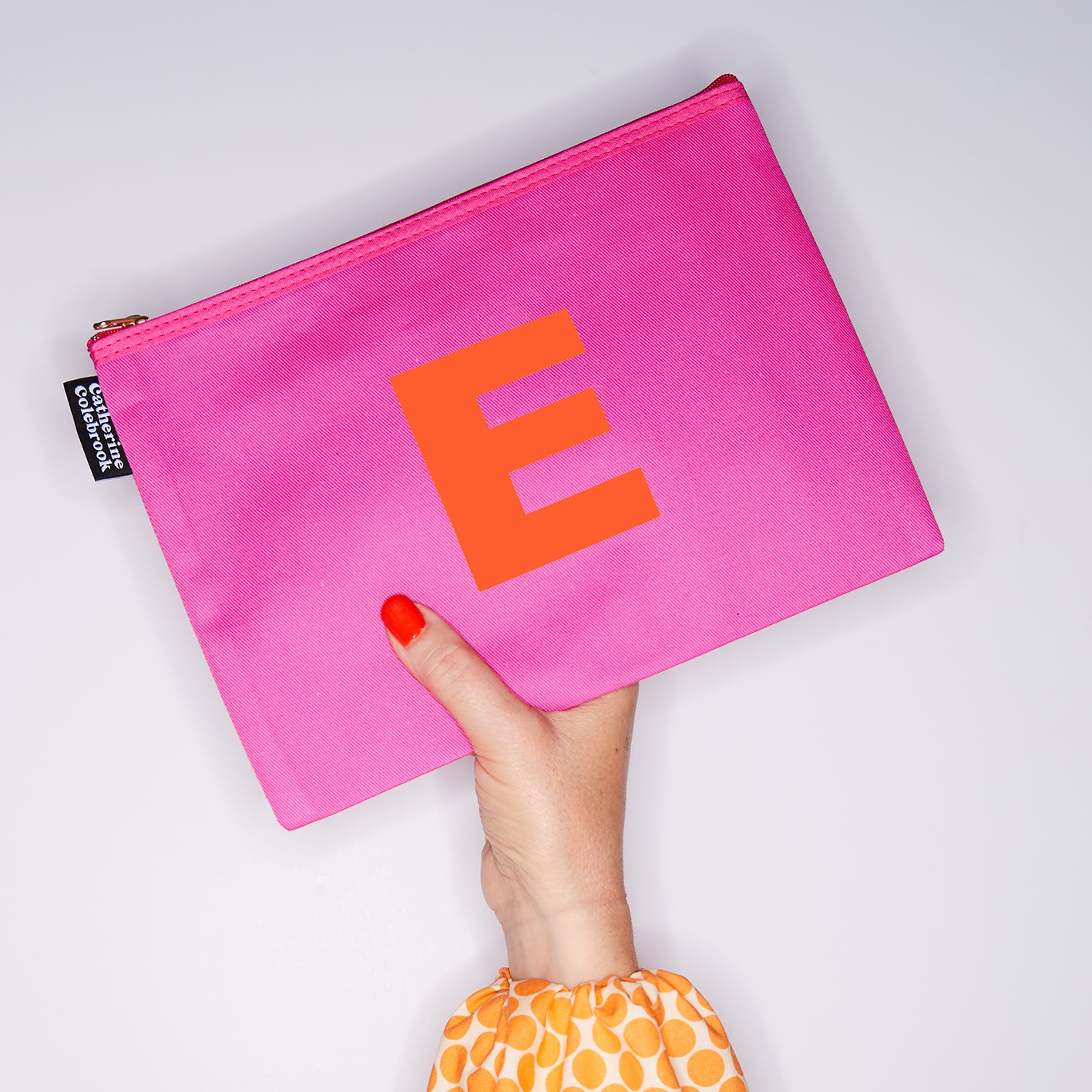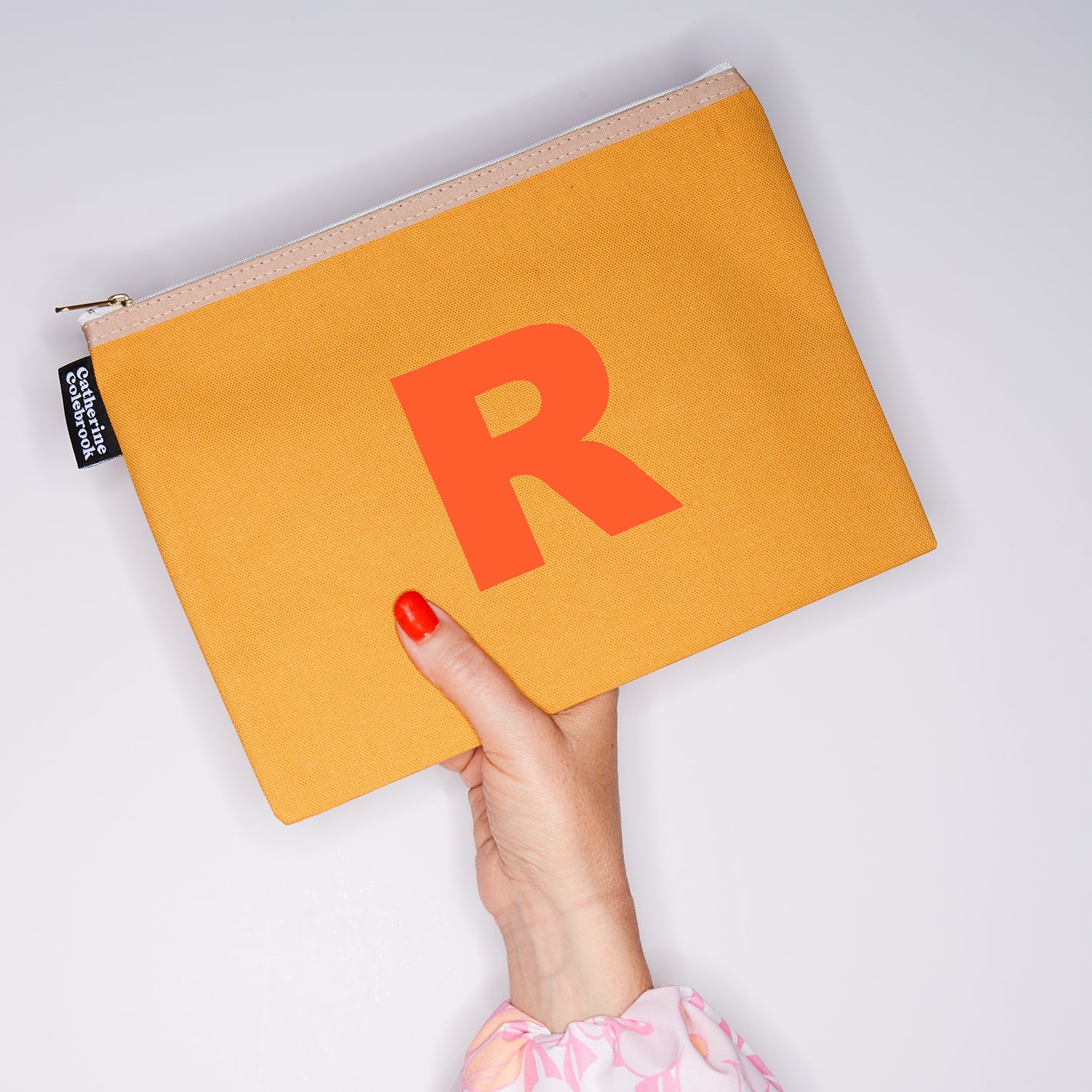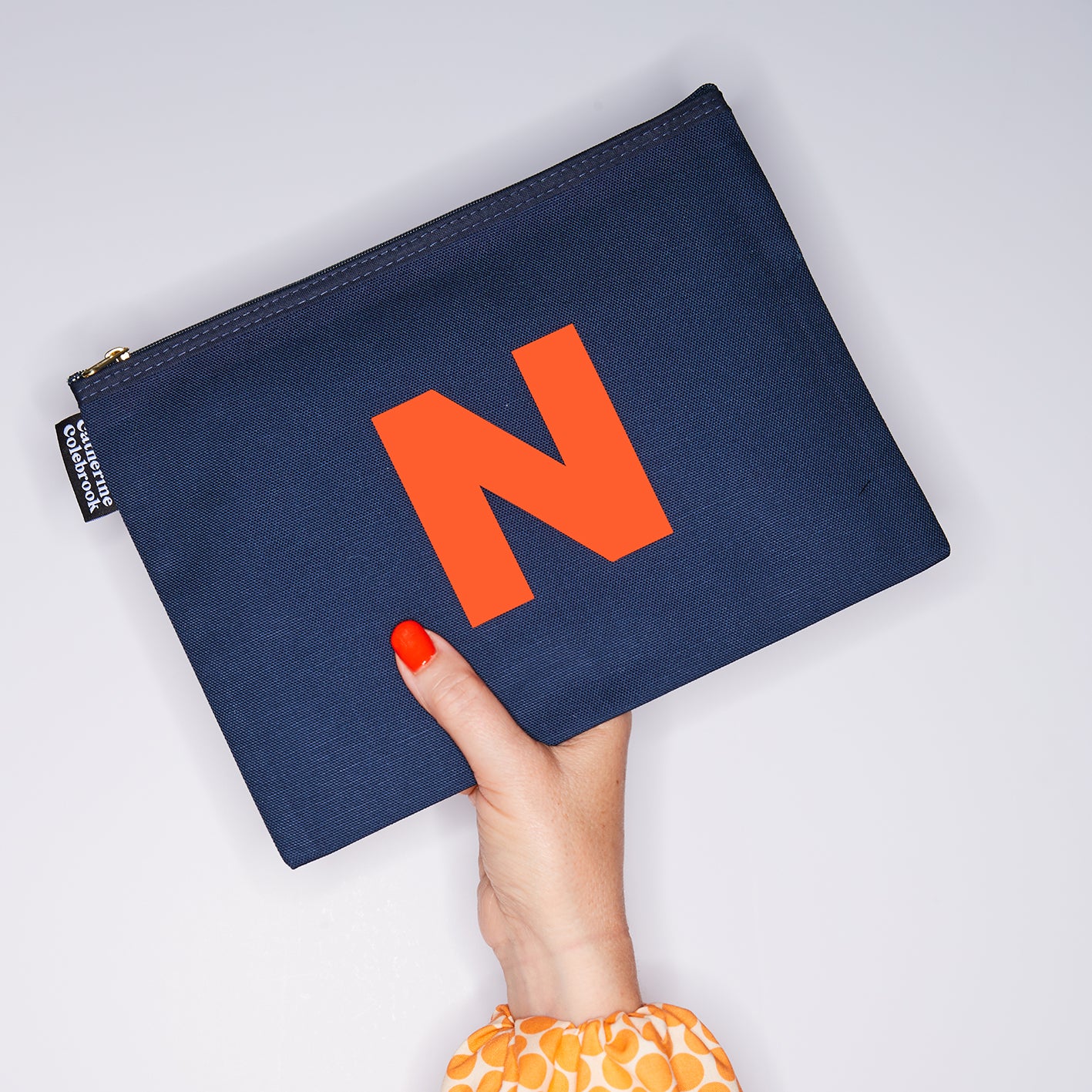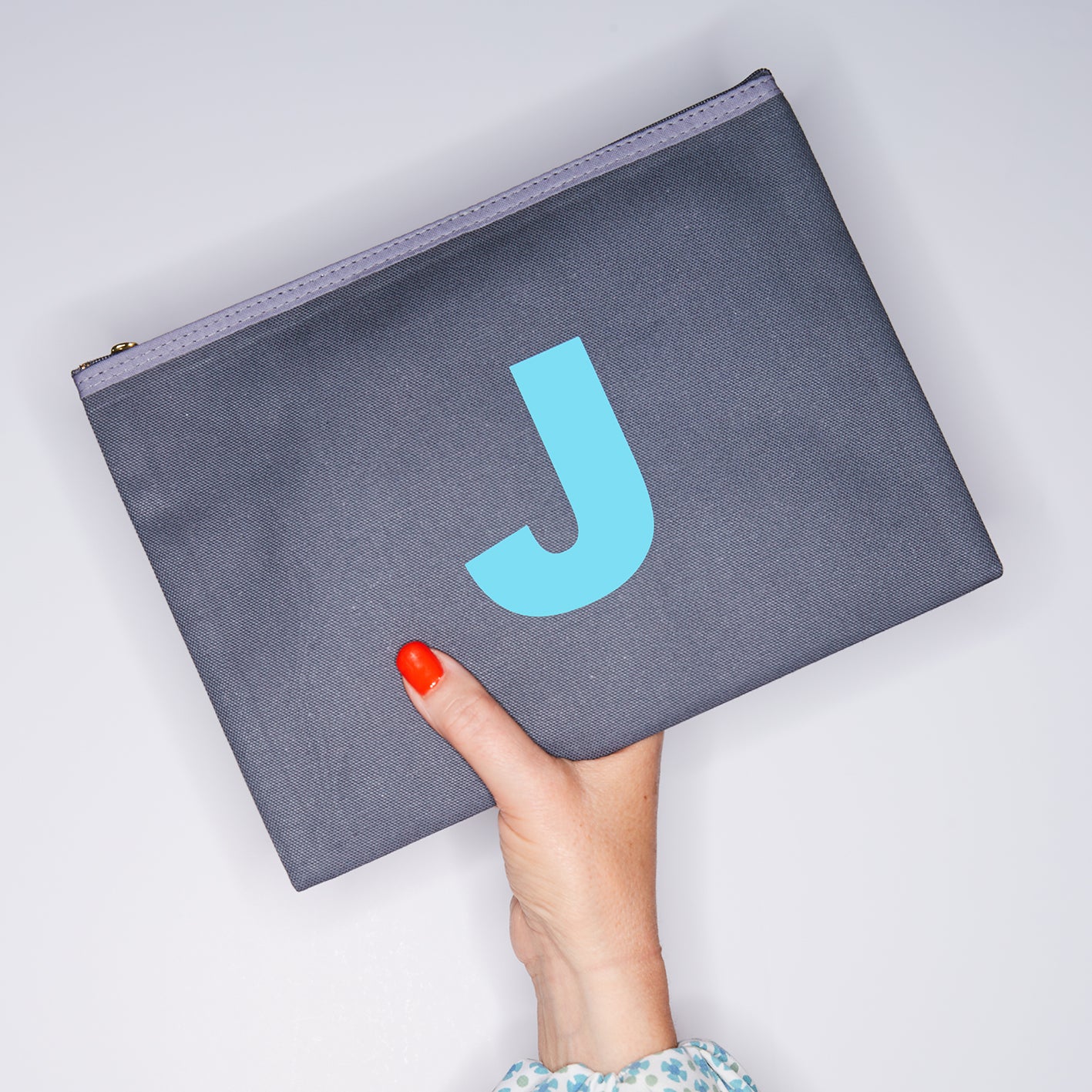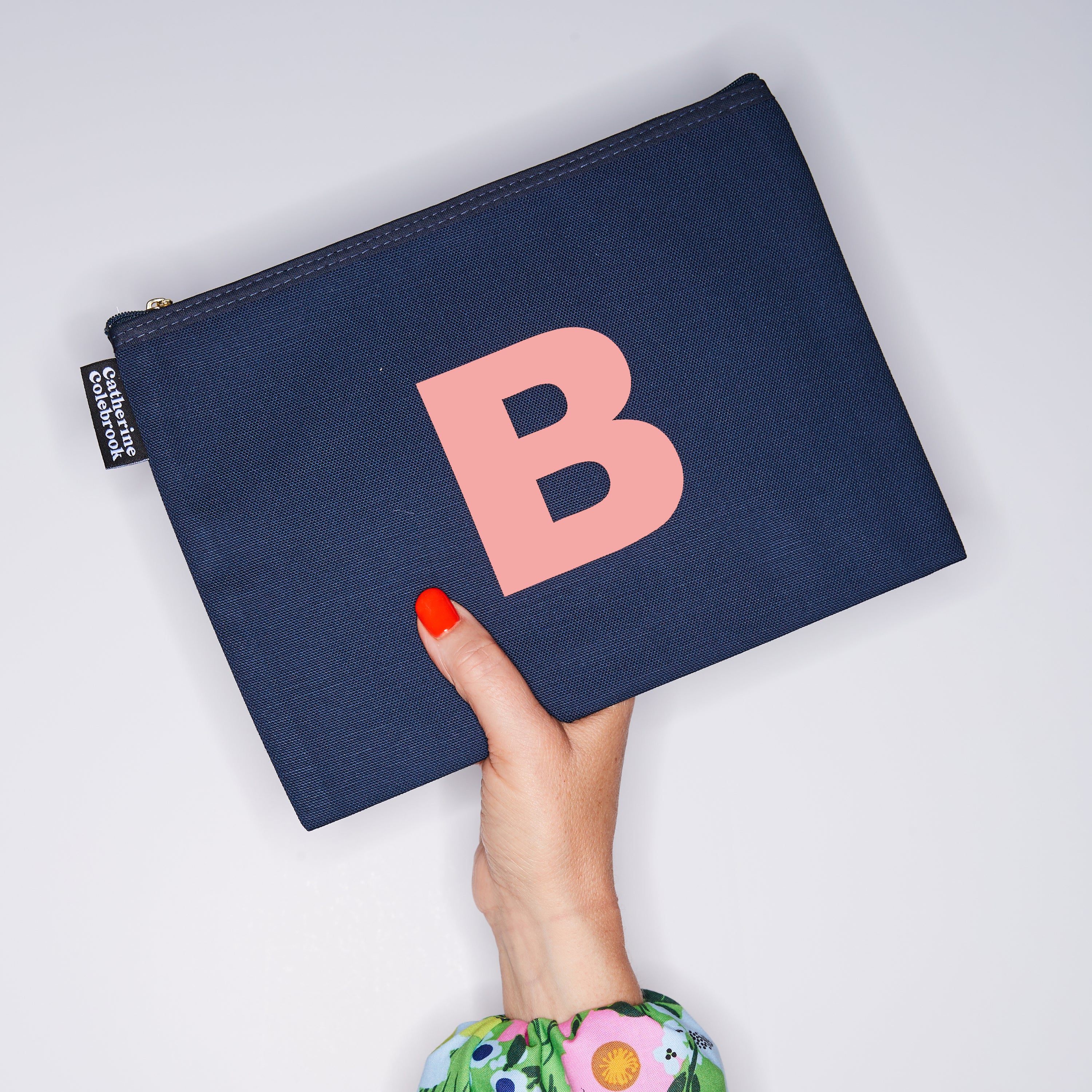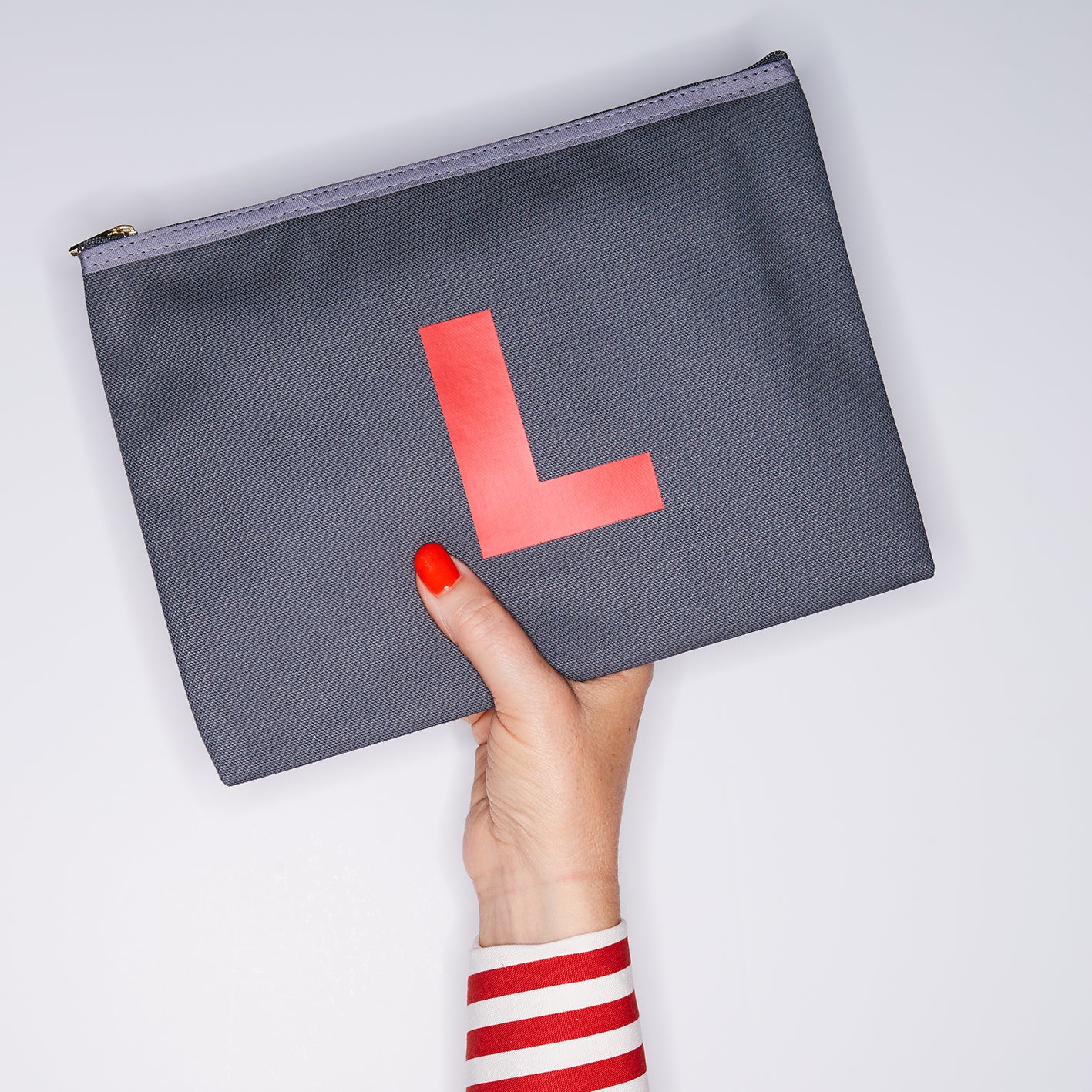 PERSONALISED ALPHABET PURSE - LARGE
Give us an A, a P or even a Z! 
Our personalised alphabet purse will certainly help you get organised, with each one being customised from a choice of colours to the letter of your choice!
A sturdy 100% cotton lined purse which is really well made & last for years. Lovely & useful gift for yourself or a friend. Perfect for any age.
Choose from any letter in the alphabet and take your pick from our colours to make it just right for you. Your purse comes in 5 different colours, take your pick from grey, navy, pink, mustard or turquoise.

The letter of your choice can be printed in red, orange, salmon pink or turquoise. 
Made from 100% strong cotton, each purse has a silver waterproof lining.
Perfect for organising
mobile phone & keys
pens & pencils
cash/cards
Sanitary products
glasses/ sunglasses
make up
toiletries
great travel pouch, passport, jewellery, medication
Delivery in 2-3 working days. Free UK delivery. Made in Britain. 
Size 27 x 19.5cm
Founded in 2006, everything is designed by Catherine Colebrook at our HQ in Cheltenham. Everything is made in Britain and we hand finish & print everything in house
FAQ'S
Is it washable?
Sponge clean purse, or hand wash in soapy water.
Recently Viewed