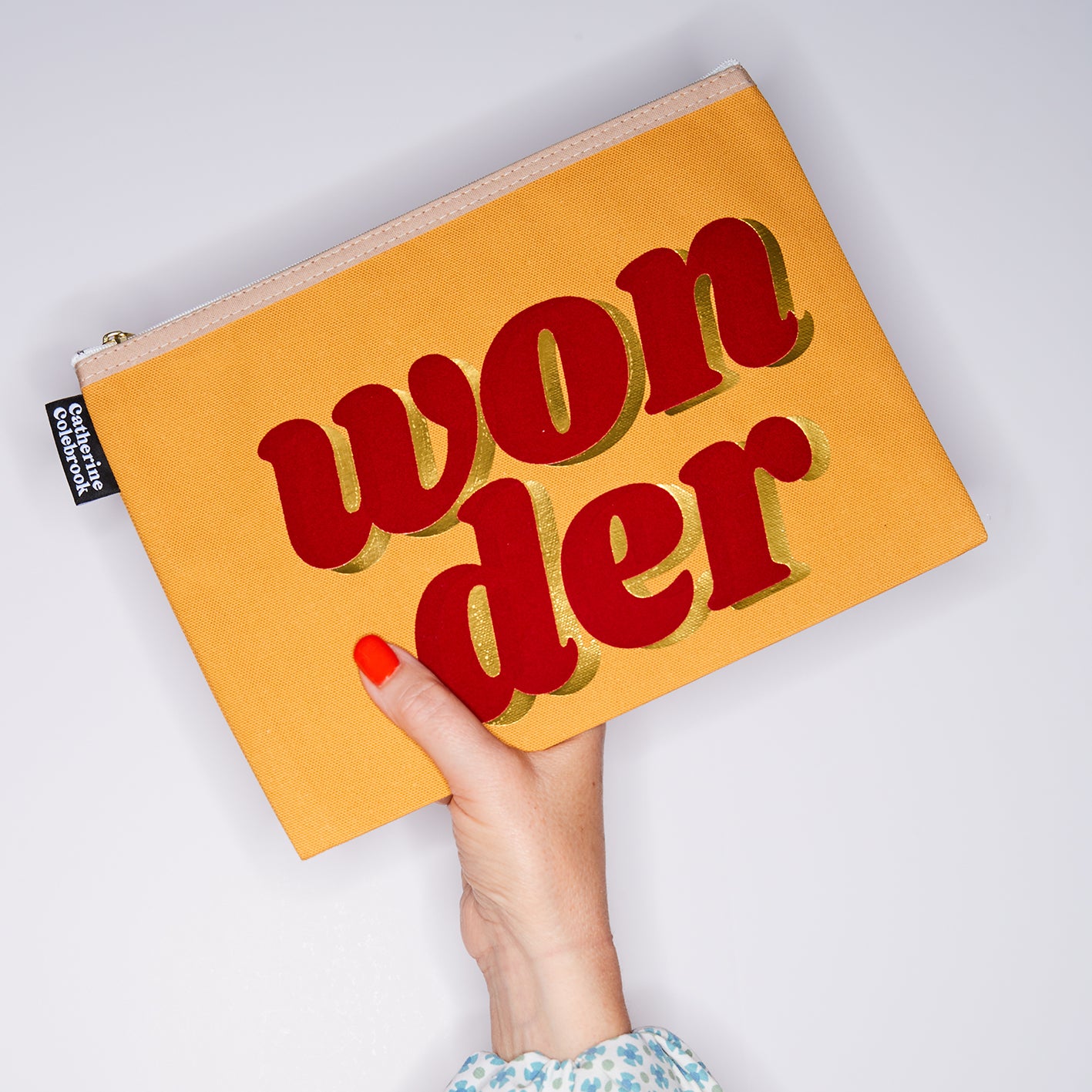 Wonder - one of my favourite words & now on a purse.
This bright purse is perfect for keeping your s**t together. Great to hold mobile phones & keys, especially if you use a tote bag - then easy to swap the essentials between different bags.
The red flock lettering contrasts beautifully with the coloured purse, choose from a navy, grey, turquoise, pink or mustard (as shown in image)
Made from 100% strong cotton, each purse has a silver waterproof lining.
Perfect for organising
mobile phone & keys
pens & pencils
cash/cards
Sanitary products
glasses/ sunglasses
make up
toiletries
great travel pouch, passport, jewellery, medication
Delivery in 2-3 working days. Free UK delivery. Made in Britain. 
Size 27 x 19.5cm
Founded in 2006, everything is designed by Catherine Colebrook at our HQ in Cheltenham. Everything is made in Britain and we hand finish & print everything in house
FAQ'S
Is it washable?
Sponge clean purse, or hand wash in soapy water.
Recently Viewed