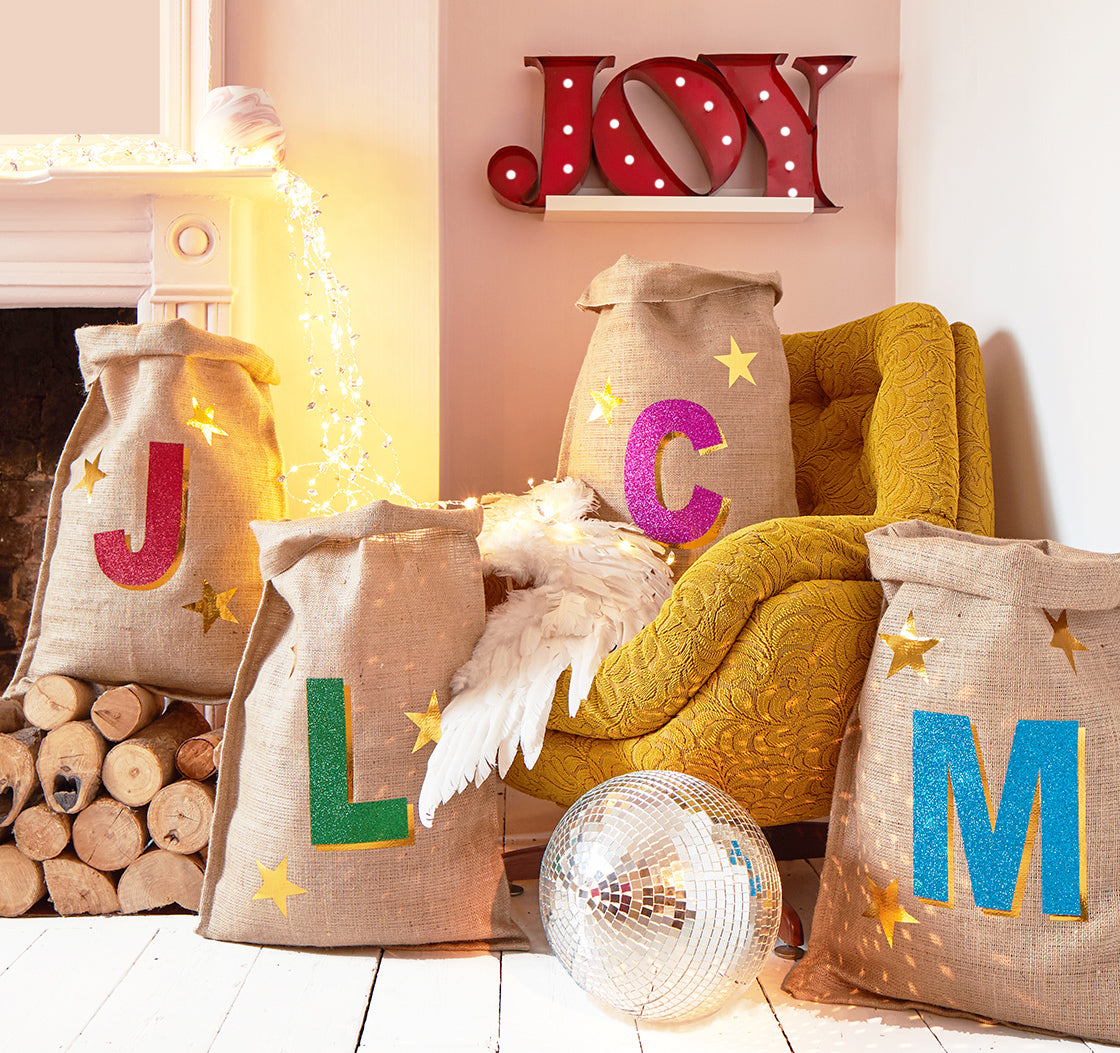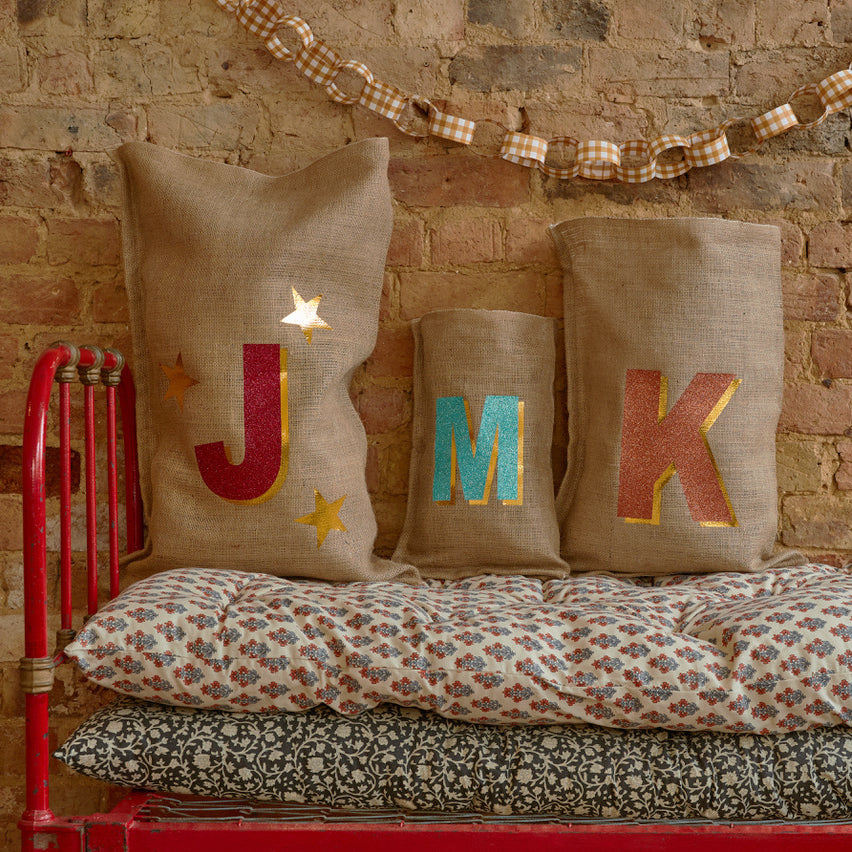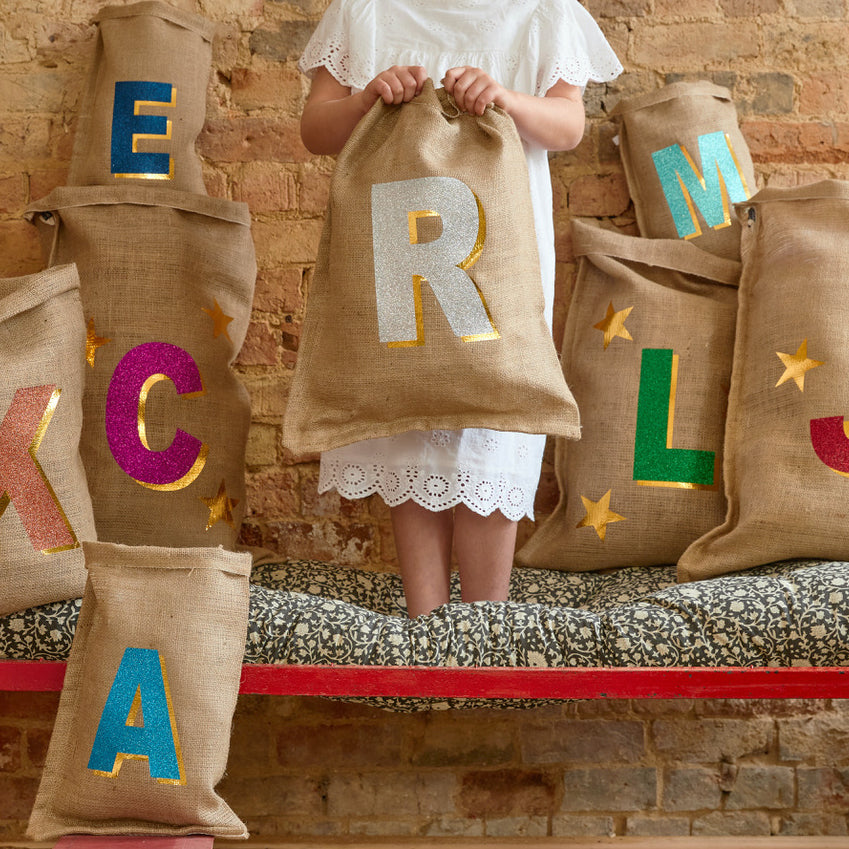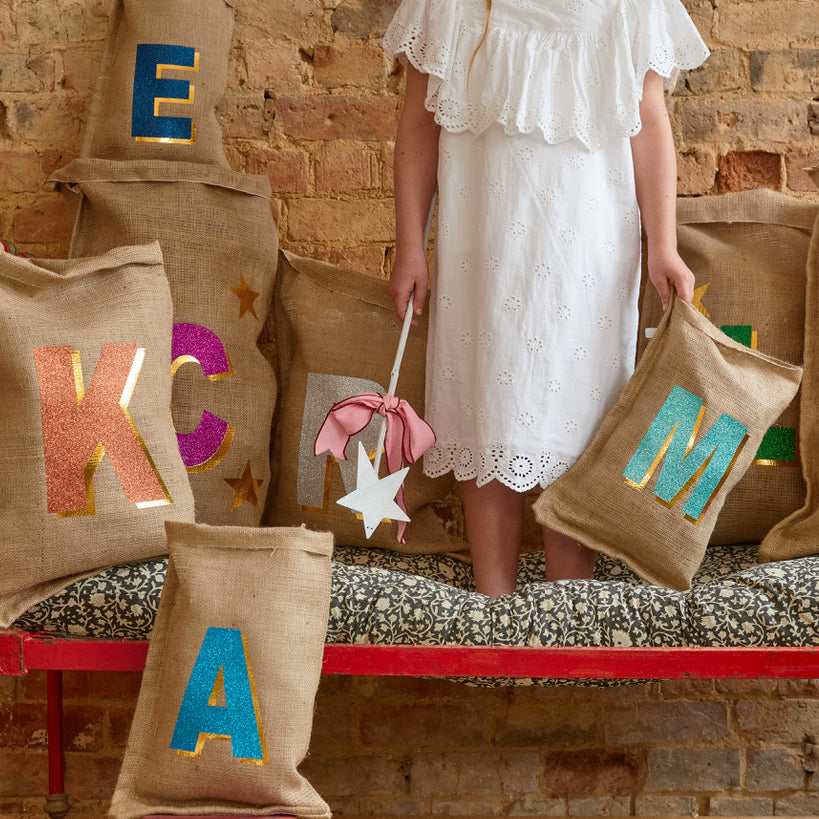 '3D' ALPHABET GLITTER CHRISTMAS SACK
Our striking initial sack is a wonderful way to make Christmas morning an even more magical experience & is now available in 3 sizes. If you've been good all year, (or even if you've had the occasional hiccup along the way) how wonderful that Father Christmas knows your initial, and has surrounded it with stars...

Proudly made in Britain from good quality hessian. We hand finish each sack by stitching about the two seams, so no fraying with years of use guaranteed. All the letters of the alphabet are available, with 12 glitter colours to choose from.
Good quality hessian, with hanging loop.
LARGE - Size 80 x 50 cm (3D Letter & Stars)
MEDIUM - Size 60 x 44 cm (3D Letter)
SMALL - Size 45 x 29 cm (3D Letter)
Recently Viewed