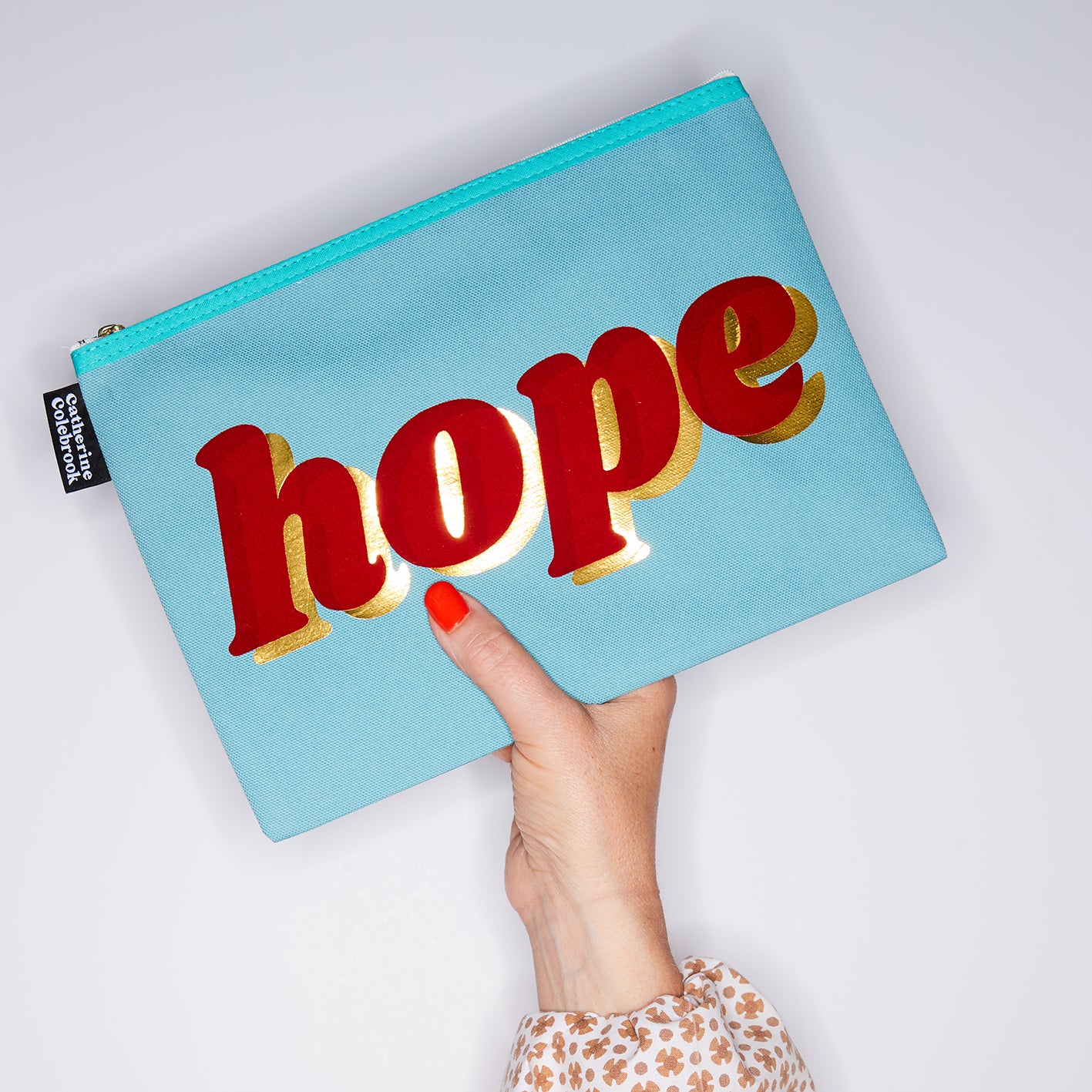 Introducing our Hope Purse, ideal for sparking joy in your everyday routine.
This bright purse is perfect for keeping your essentials together. Its bold colour adds to the fun of this bag, whilst the waterproof lining means you can fill it up and not worry.
The red flock lettering contrasts beautifully with the coloured purse, choose from navy, grey, mustard, pink or turquoise (as shown in the image)
Made from 100% strong cotton, each purse has a silver waterproof lining.

Perfect for organising
mobile phone & keys
pens & pencils
cash/cards
Sanitary products
glasses/ sunglasses
makeup
toiletries
great travel pouch, passport, jewellery, medication
Delivery in 2-3 working days. Free UK delivery. Made in Britain. 
Size 27 x 19.5cm
Founded in 2006, everything is designed by Catherine Colebrook at our HQ in Cheltenham. Everything is made in Britain and we hand finish & print everything in house
FAQ'S
Is it washable?
Sponge clean purse or hand wash in soapy water.
Recently Viewed