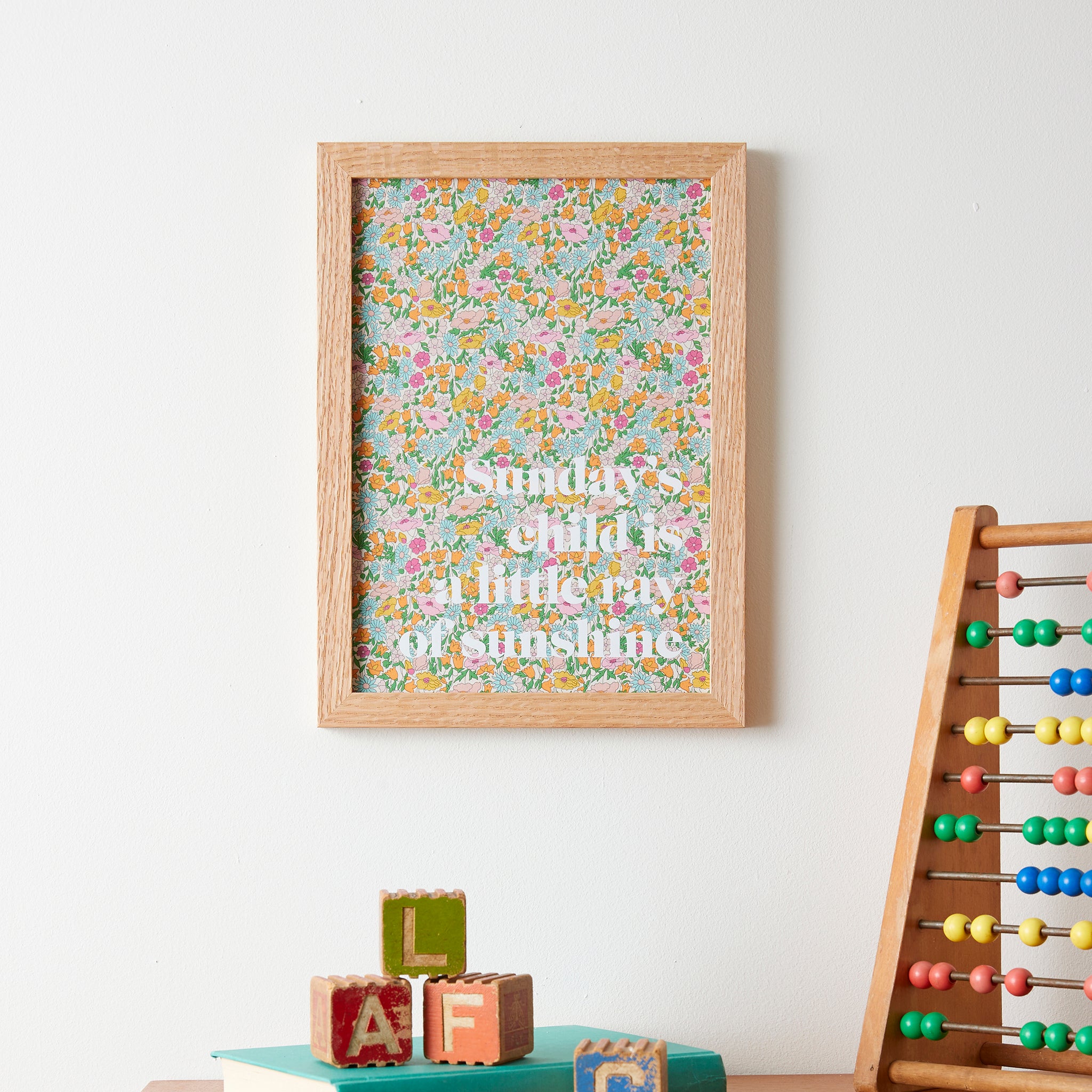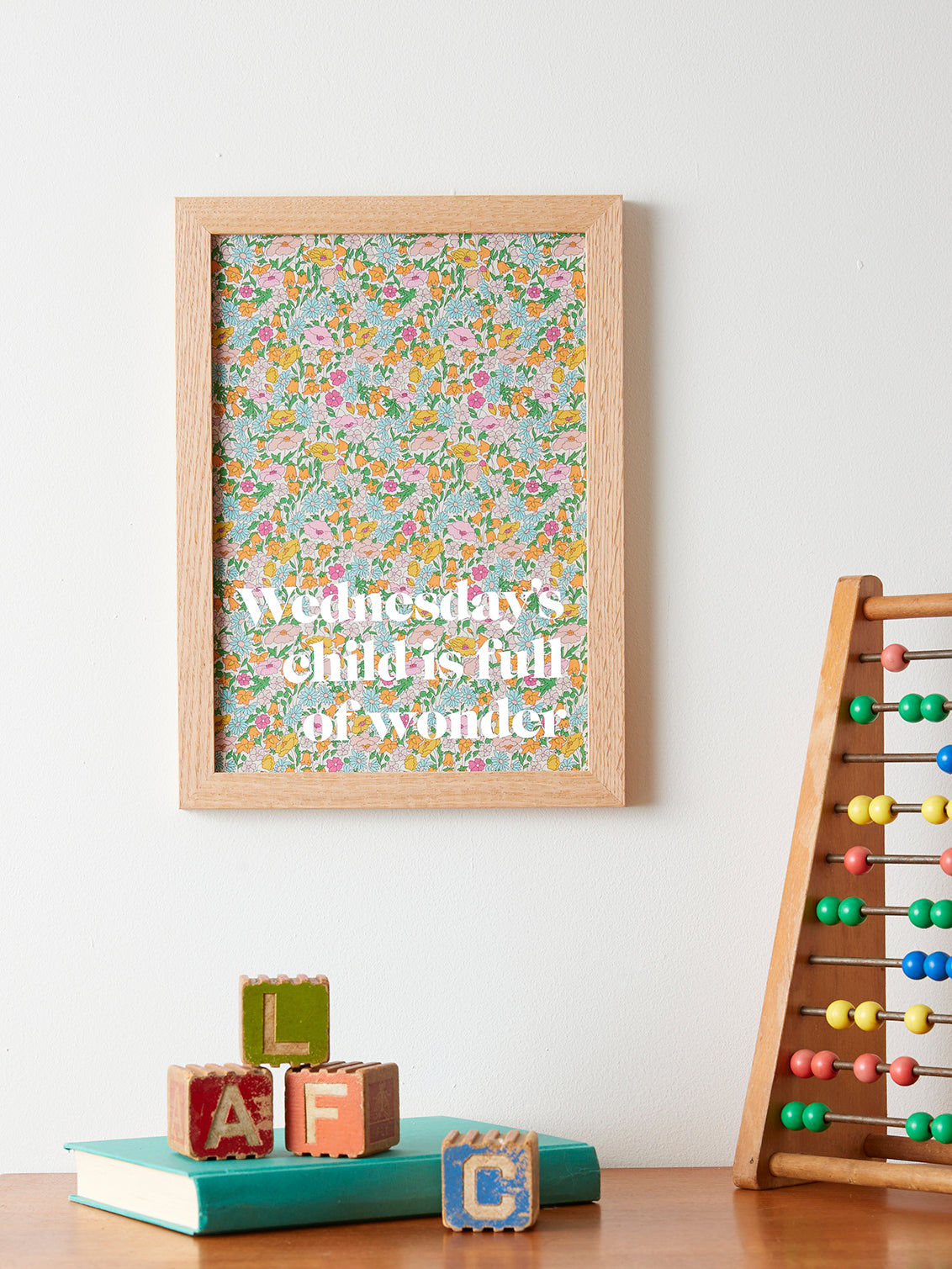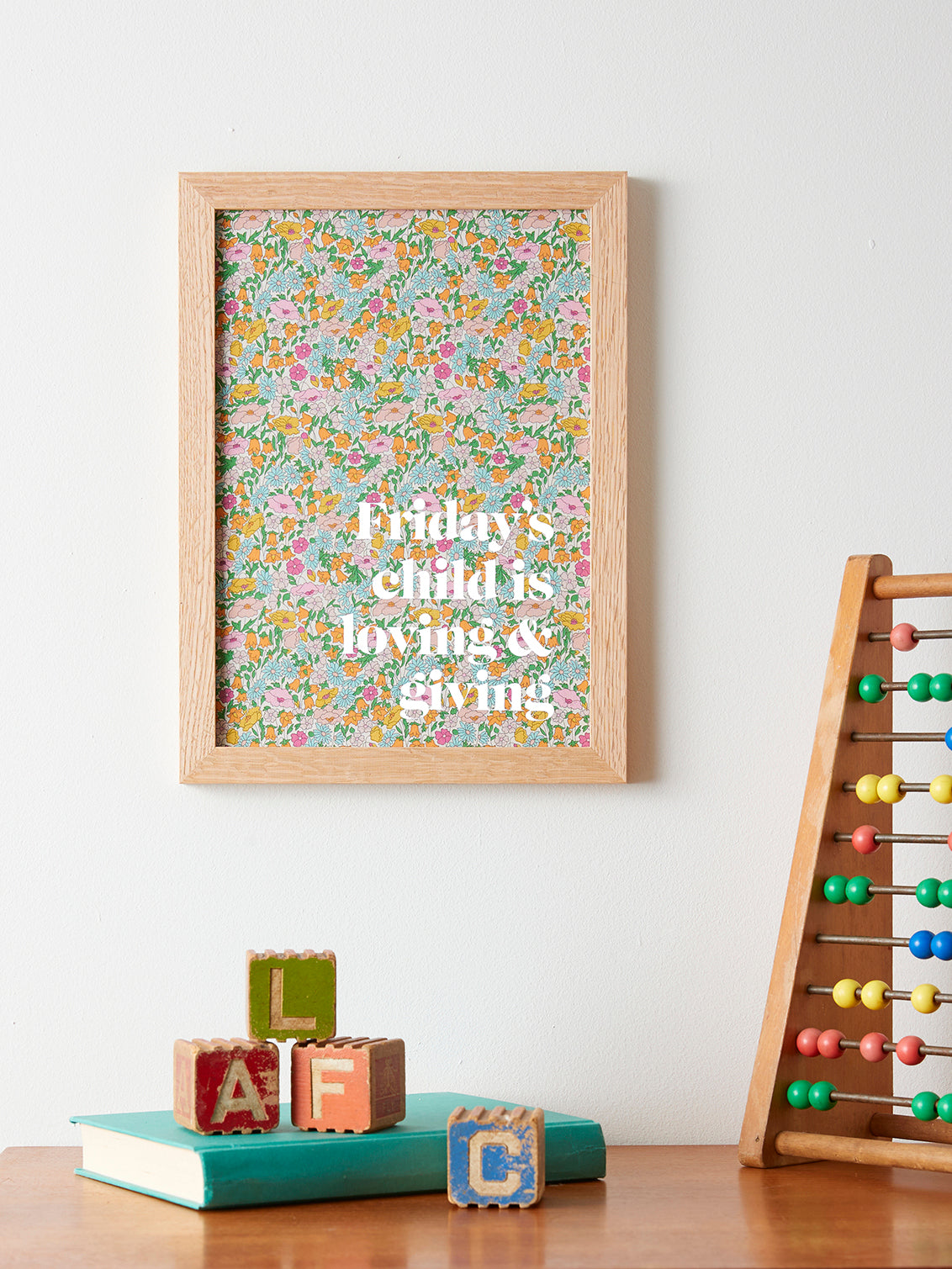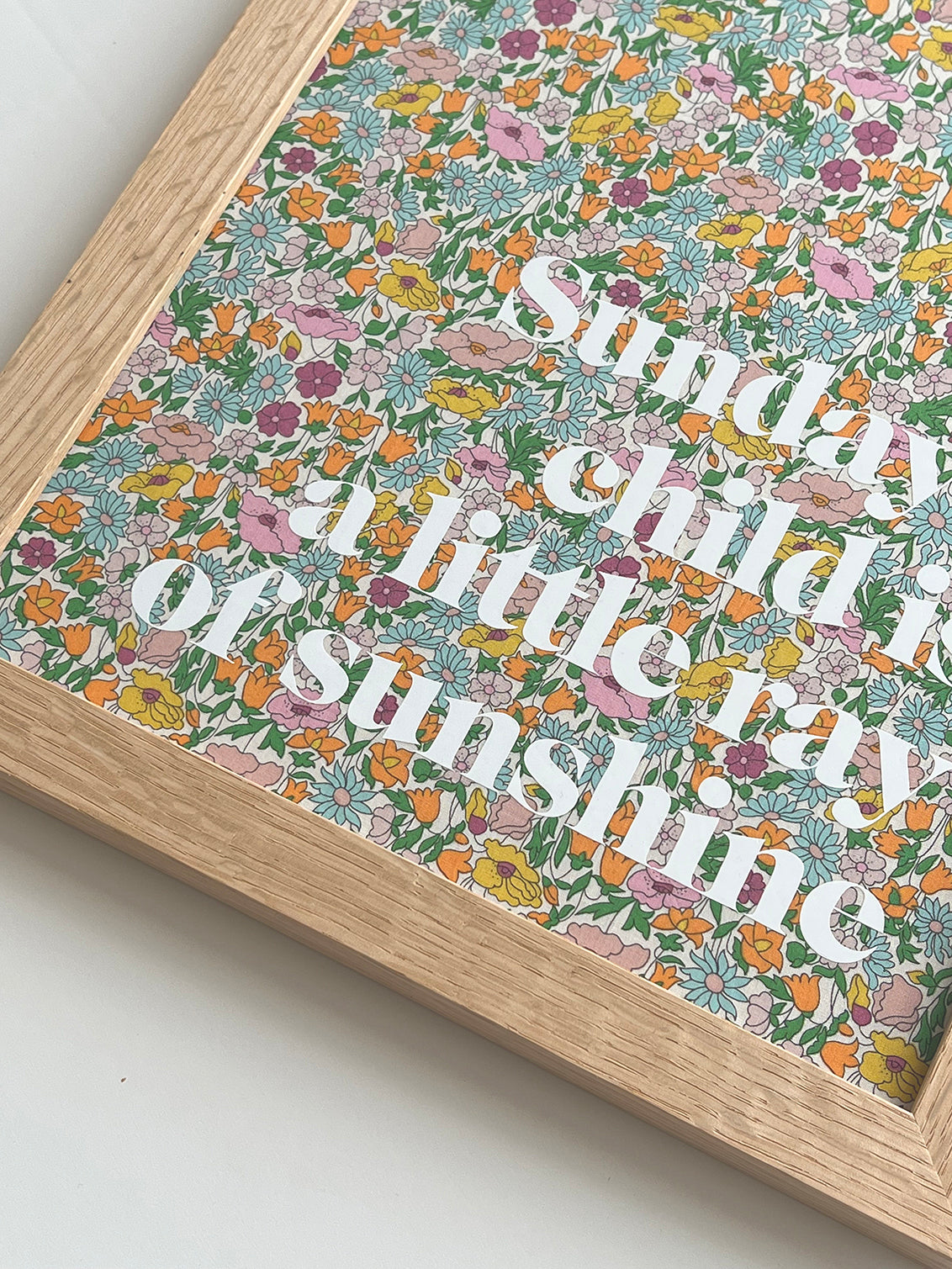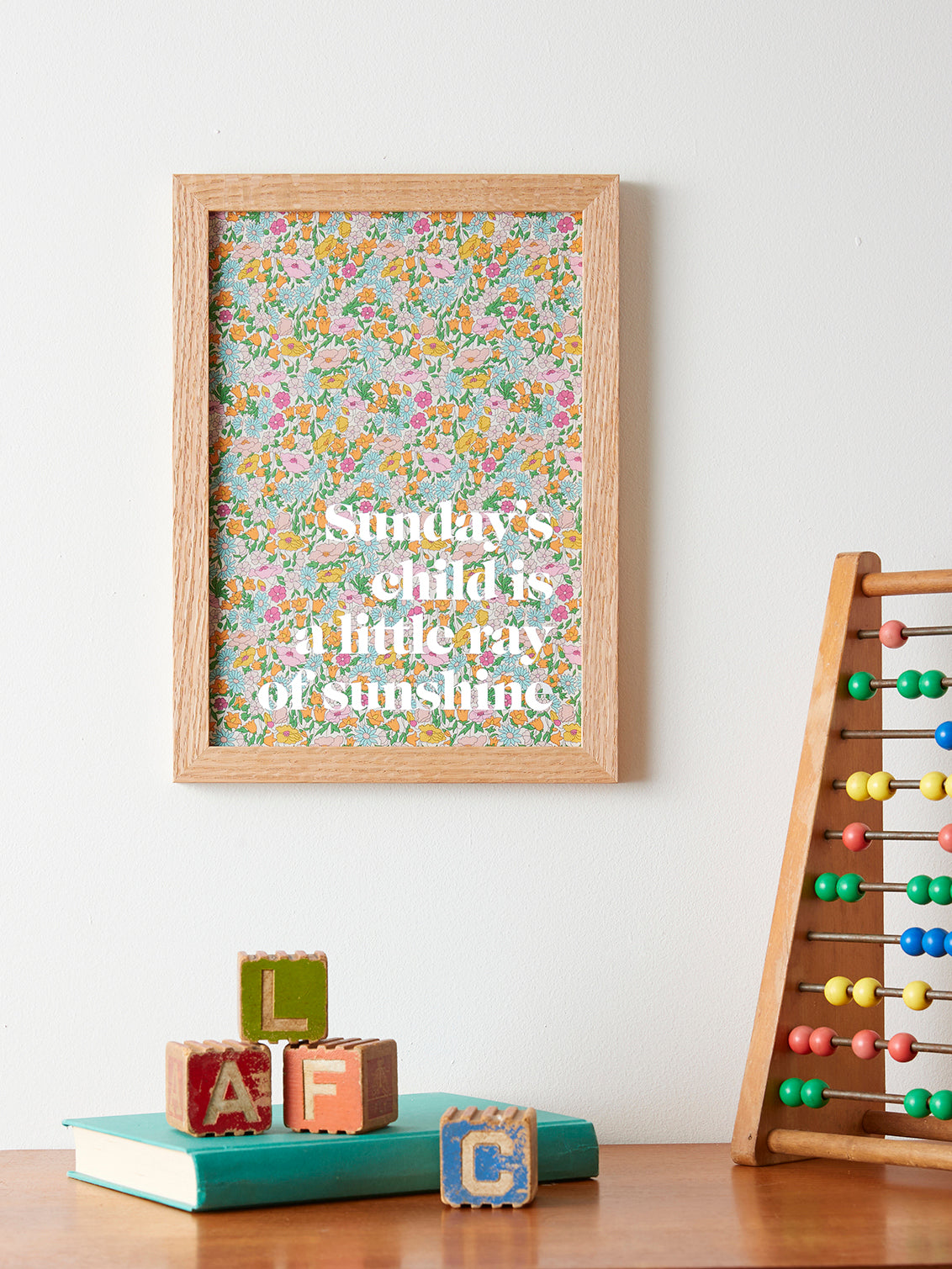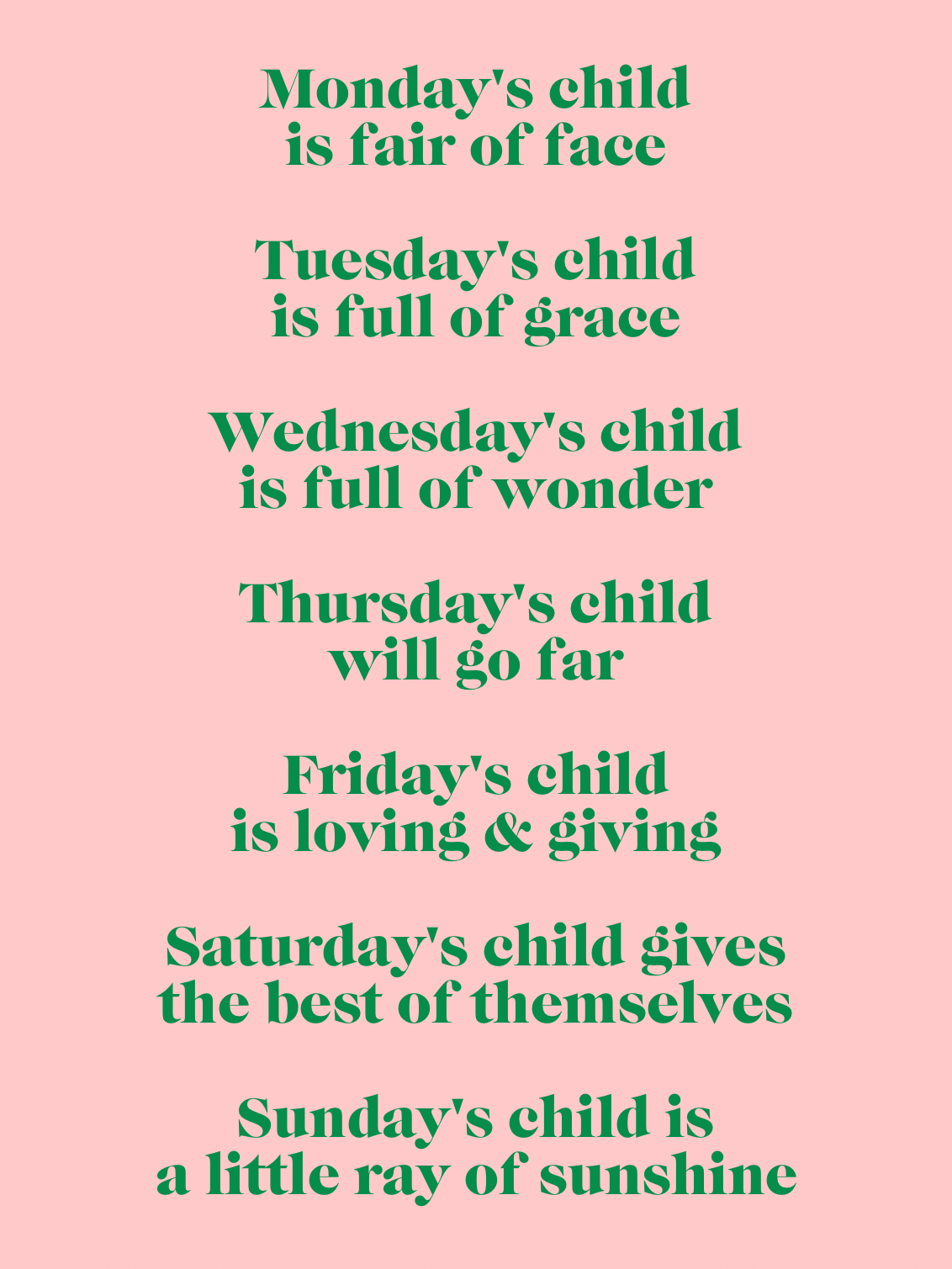 'MONDAY'S CHILD' FRAMED PICTURE - LIBERTY POPPY FOREST FABRIC
Celebrate life's most cherished moments, whether it's the arrival of a precious new baby, a joyous christening, or a milestone birthday with a 'Monday's Child' Liberty Fabric framed picture.
Made at our studio in Gloucestershire, England from Poppy Forest a classic Liberty Tana Lawn fabric, and framed in oak.
'Monday's Child' is one of many fortune-telling songs, popular as nursery rhymes for children. It is supposed to tell a child's character or future from their day of birth and to help young children remember the seven days of the week. As with many nursery rhymes, there are many versions, and here is ours, which doesn't rhyme... but we had to get rid of the woe for all those Wednesday children...

Monday's child is fair of face
Tuesday's child is full of grace
Wednesday's child is full of wonder
Thursday's child will go far
Friday's child is loving & giving
Saturday's child gives the best of themselves
Sunday's child is a little ray of sunshine
Your picture will be made from beautiful Poppy Forest Liberty tana lawn cotton and printed with contemporary white typography, simply select the day of the week on which your chosen child was born.
Each print comes beautifully framed in oak with a high quality thick perspex (it's actually more expensive than glass!) front for safety. I'm all about supporting British businesses, which is why many years ago I partnered with a wonderful local family-run company from the Cotswolds. Their craftsmanship is unparalleled and they are just jolly nice people too.

Frame size: 33cm x 24.5cm (A4)

Searching for something similar but a little different? Have a look at the full collection, which includes initial and word/name pictures in a variety of fabrics, including denim, linen, and a range of Liberty prints. You could design a whole gallery wall with all the combinations available enjoy!
Recently Viewed