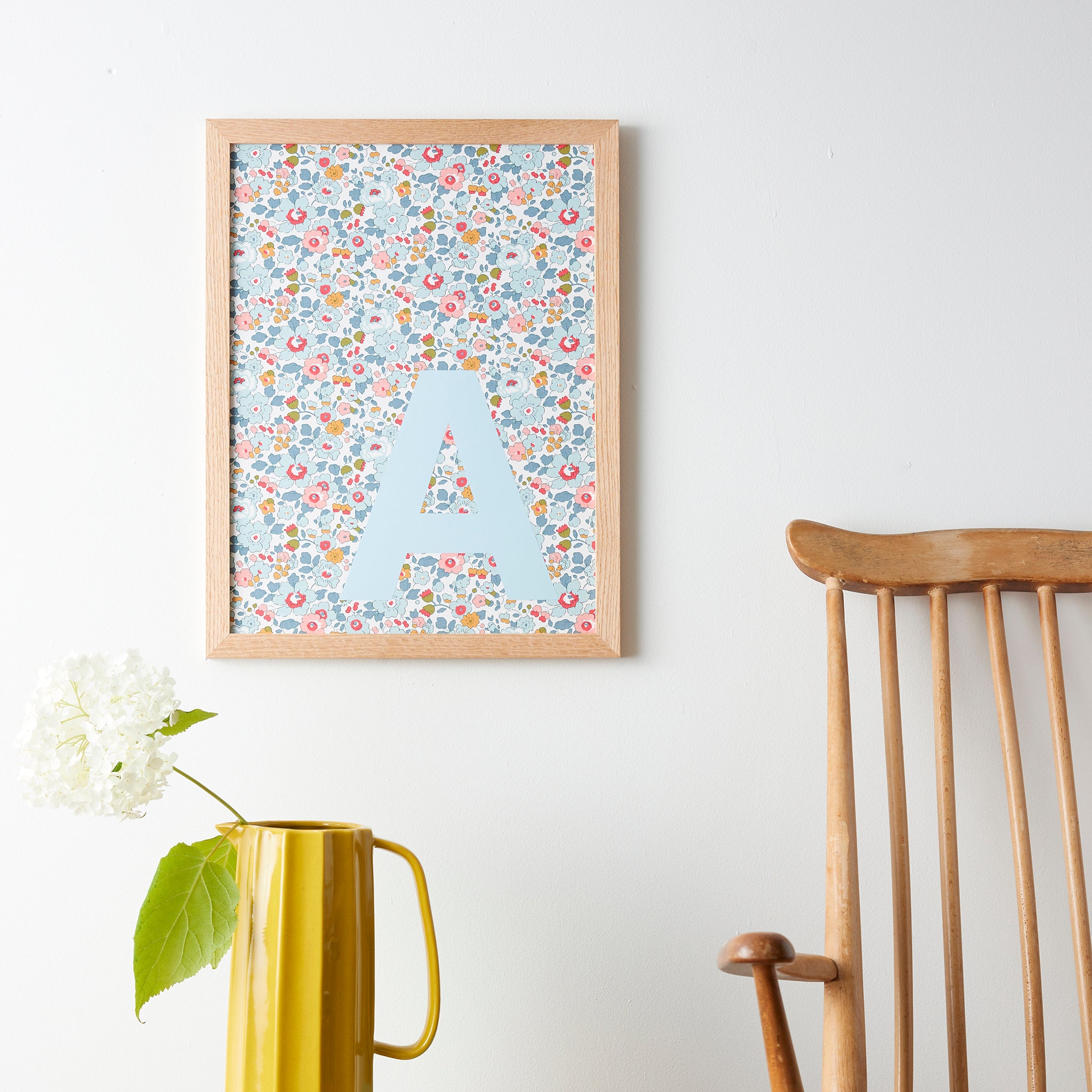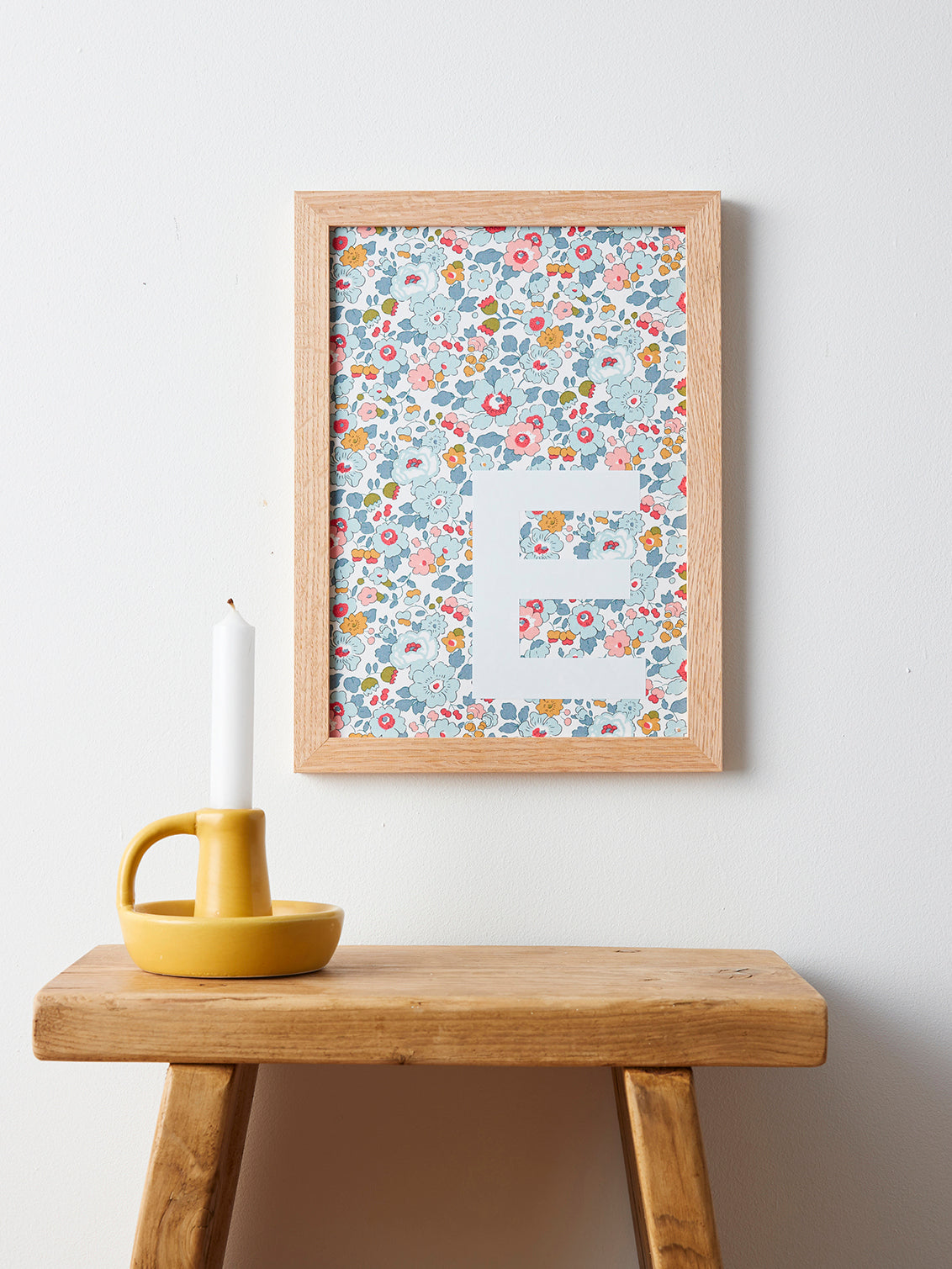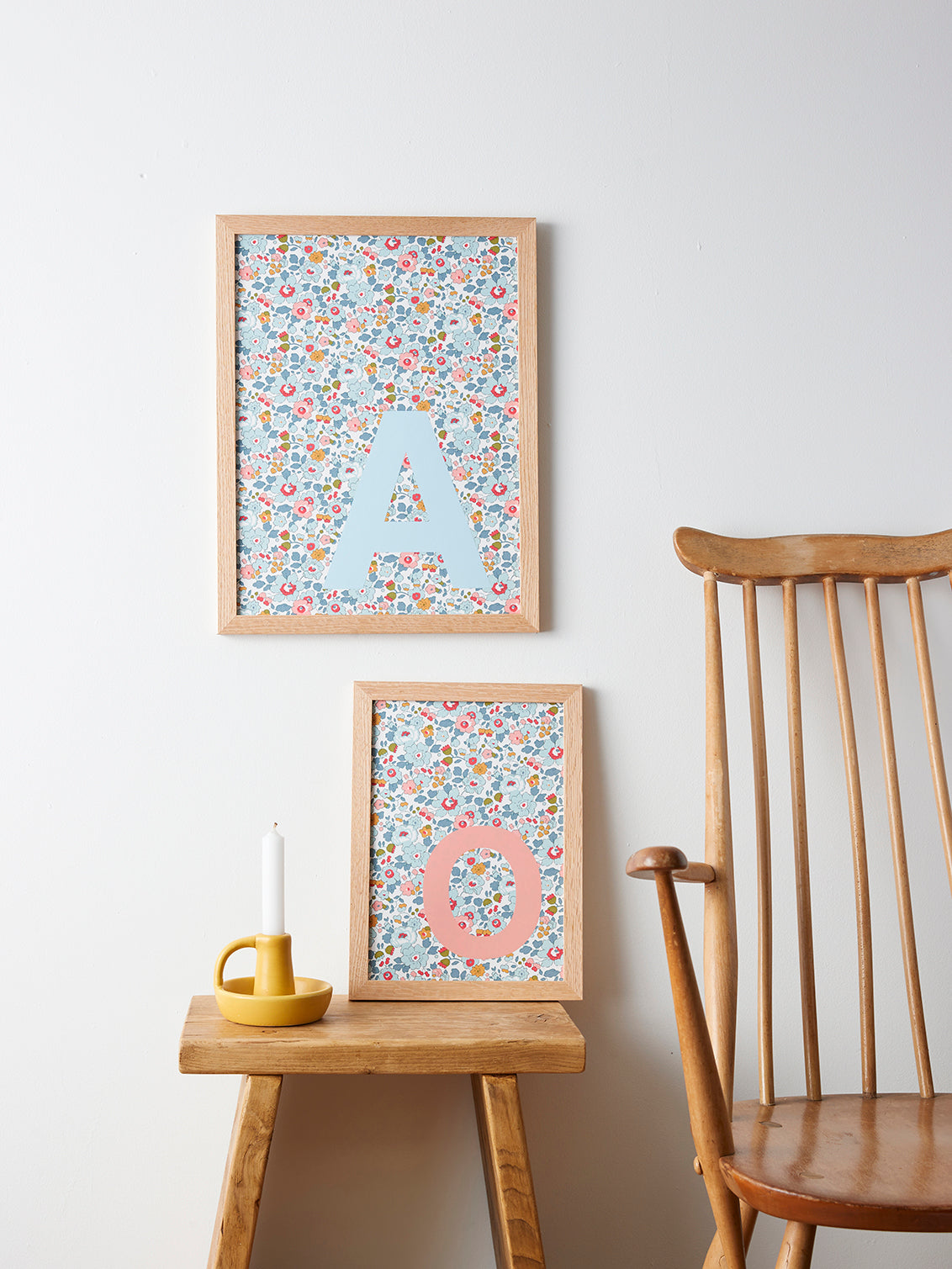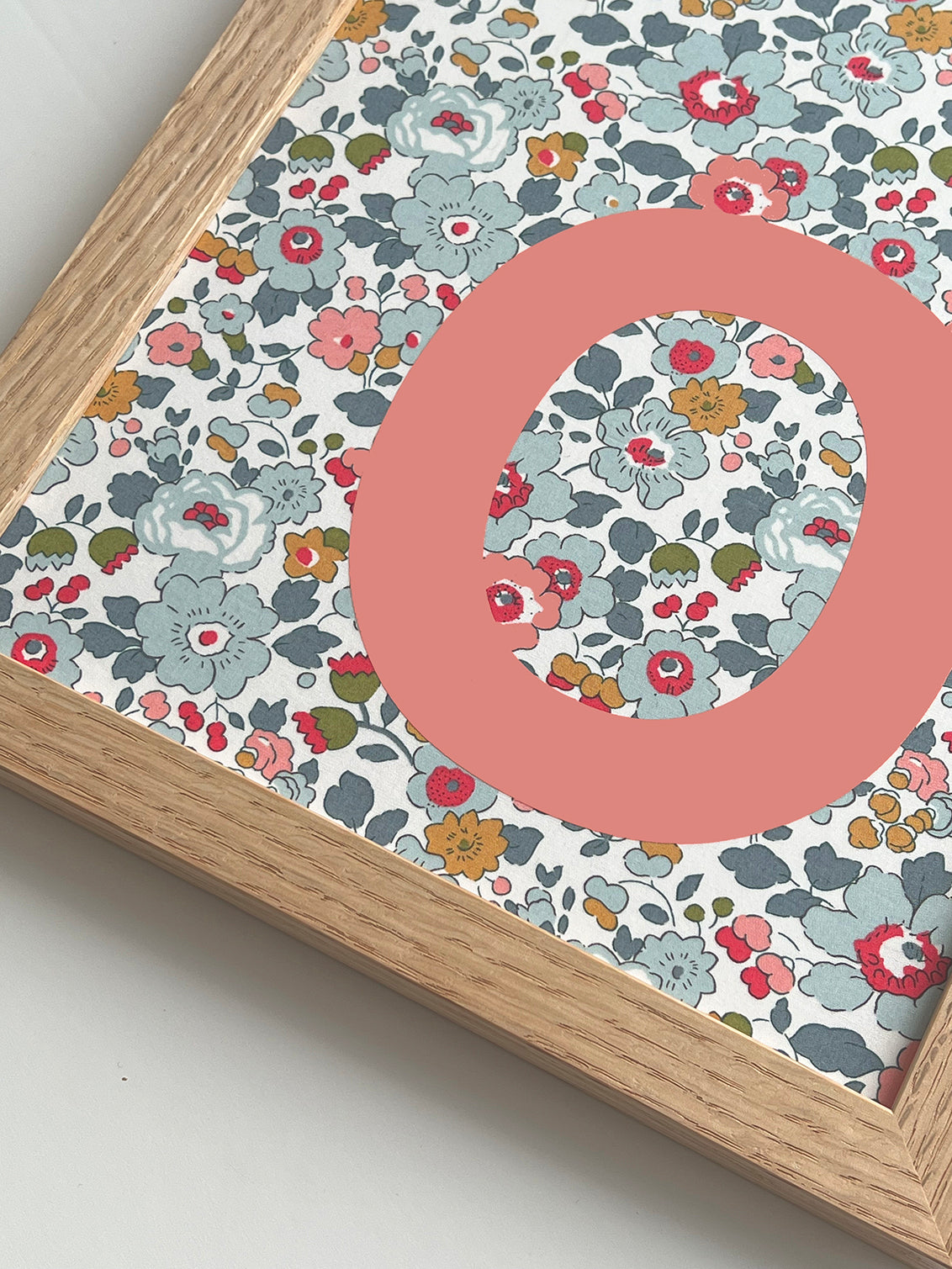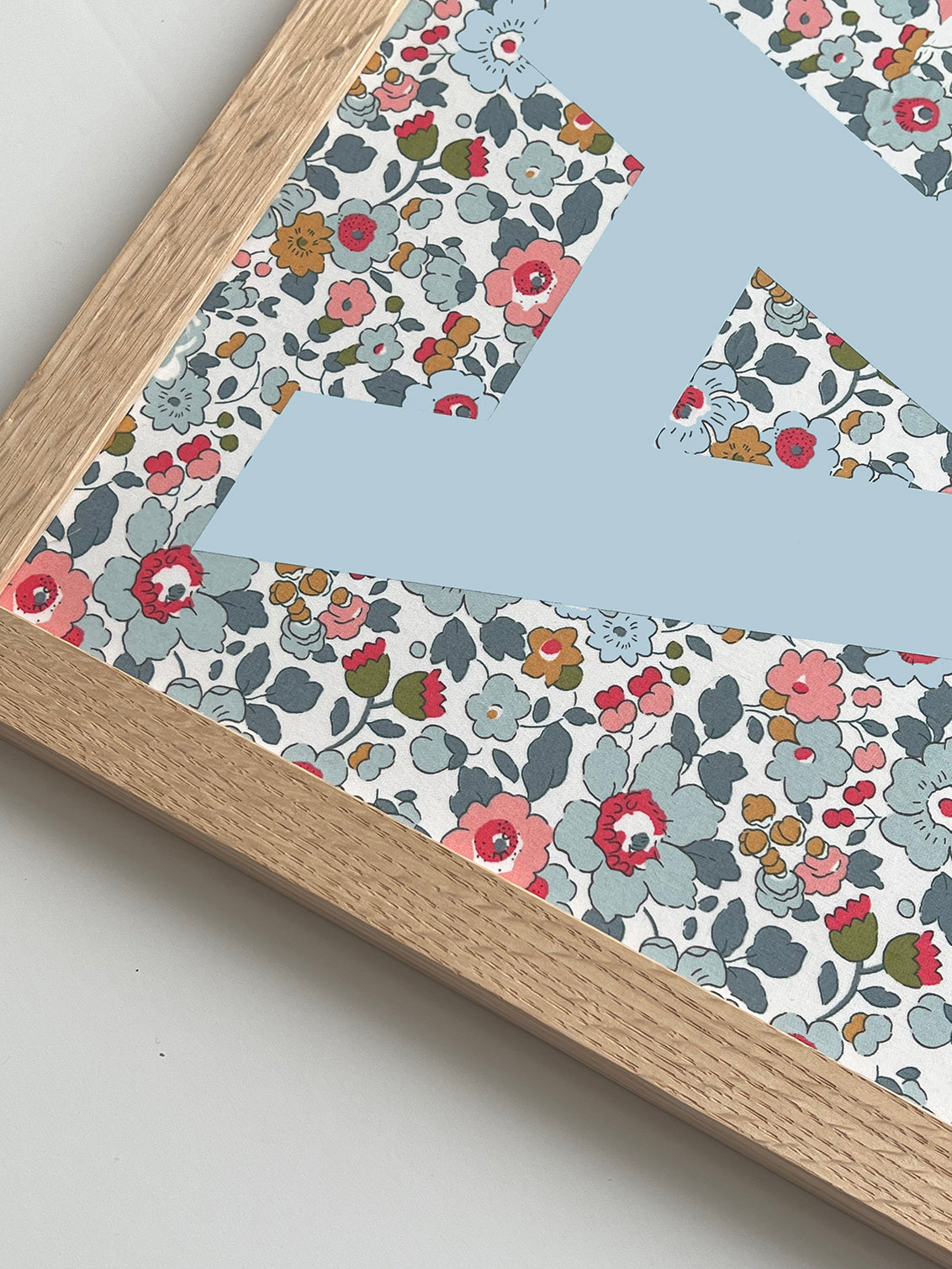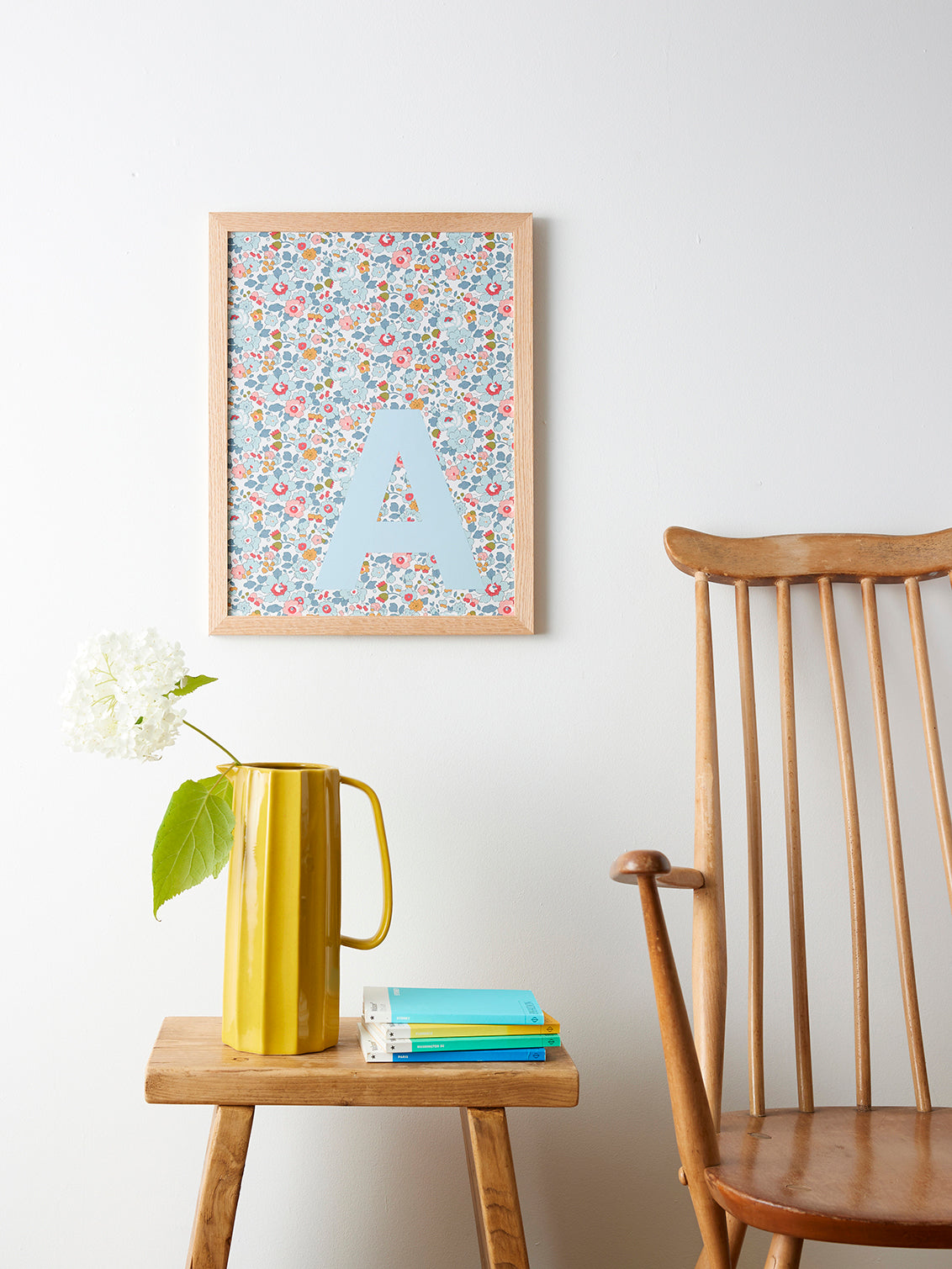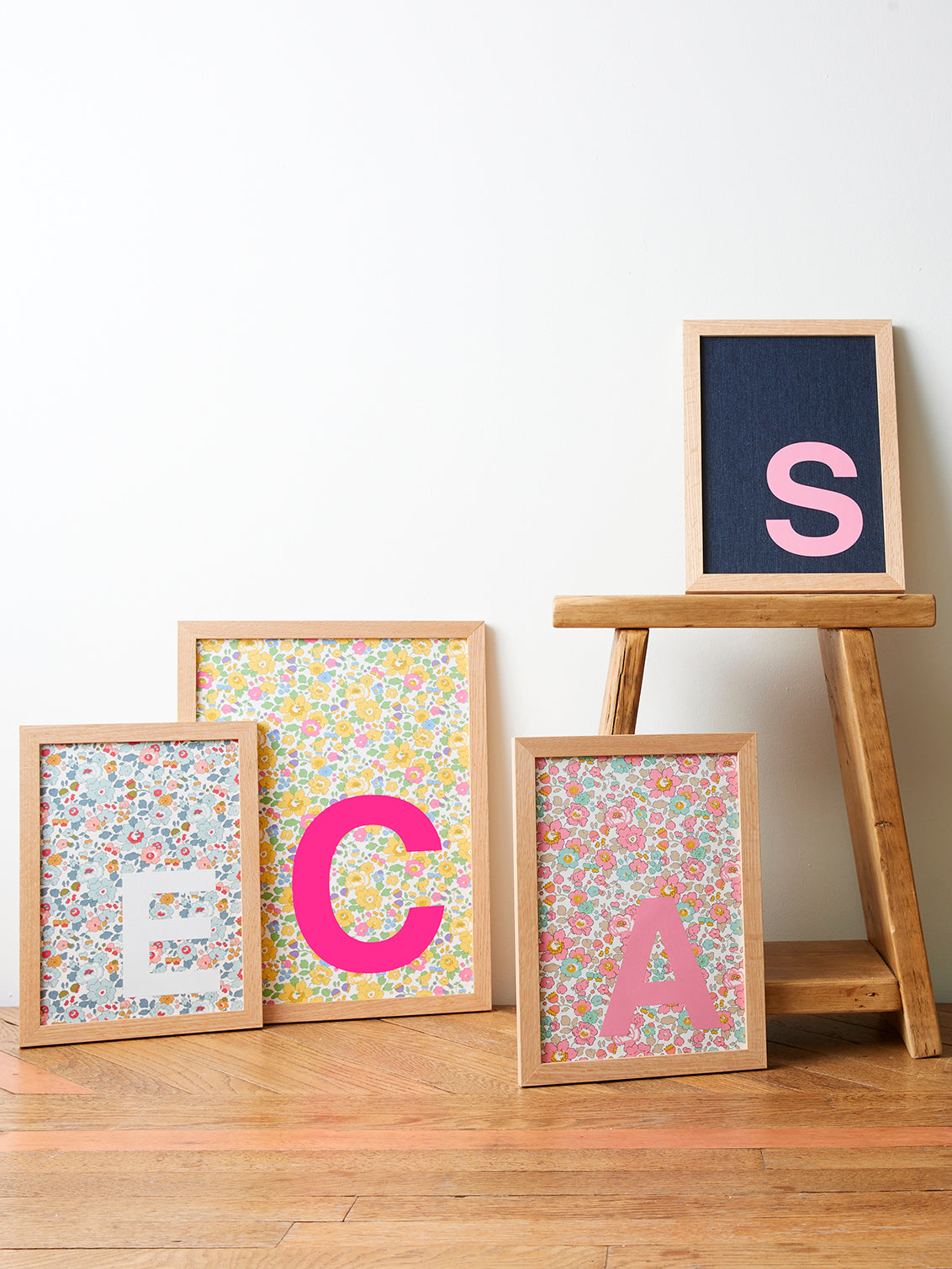 PERSONALISED FRAMED INITIAL PICTURE- LIBERTY BETSY BLUE FABRIC
Say hello to our brand new personalised initial/letter picture. Printed on Betsy Blue, a classic Liberty fabric, our bespoke oak framed initial picture is made by hand at our studio in Gloucestershire, England.
Choose an initial from A - Z, whether you are gifting to commemorate the joy of a new baby, celebrating a christening, marking a birthday or like the idea of having your surname initial as part of a gallery wall in a family room.
A contemporary pretty picture, with Helvetica lettering in your choice of pale blue, salmon pink, or white.
Each print comes beautifully framed in oak. I'm all about supporting British businesses, which is why many years ago I partnered with a wonderful local family-run company from the Cotswolds. Their craftsmanship is unparalleled and they are just jolly nice people too.

Frame sizes:
Medium - 33cm x 24.5cm (£32)
Large - 44cm x 33.5cm (£58)

Searching for something similar but a little different? Have a look at the full collection, which includes initial and word/name pictures in a variety of fabrics, including denim, linen, and a range of Liberty prints. You could design a whole gallery wall with all the combinations available enjoy!
Recently Viewed