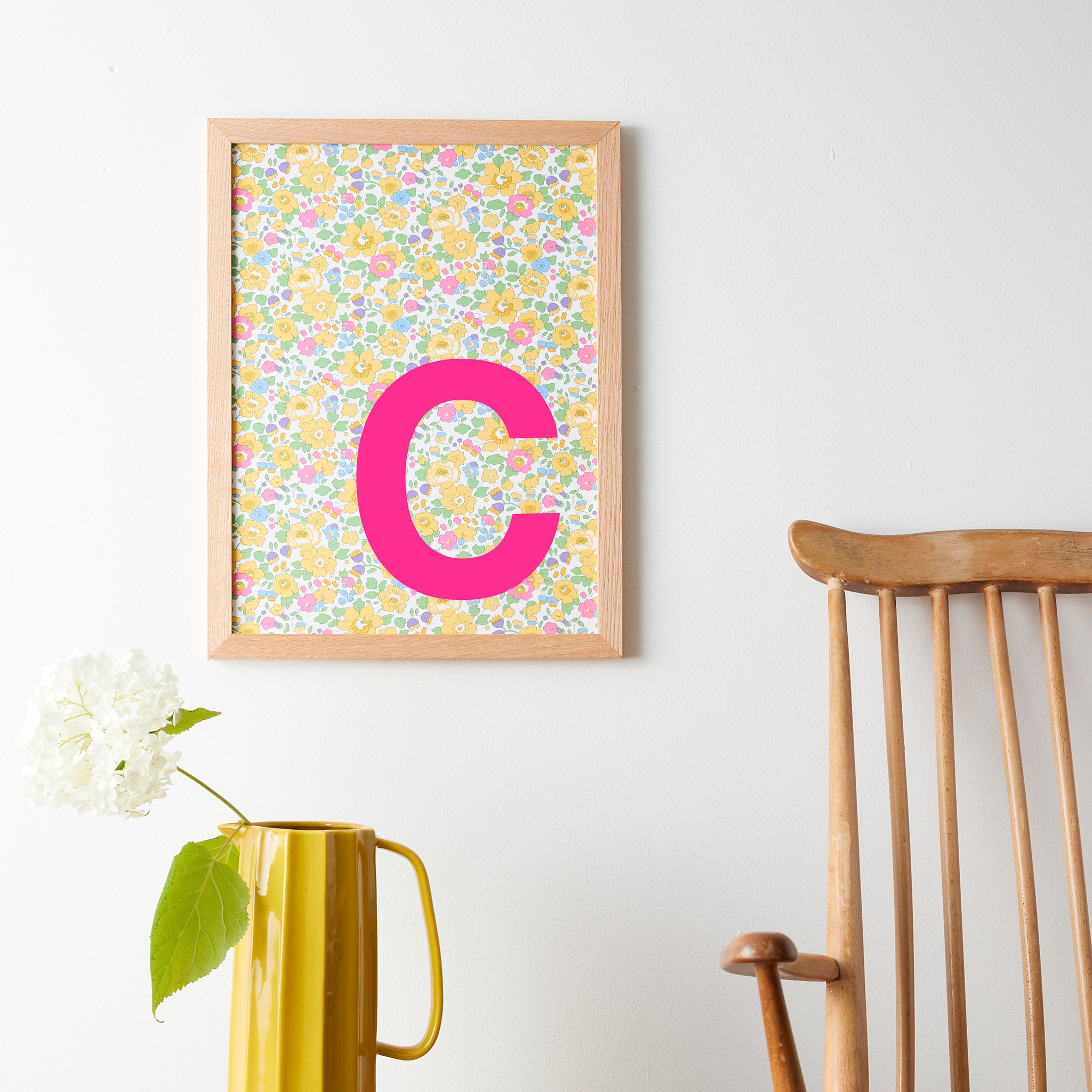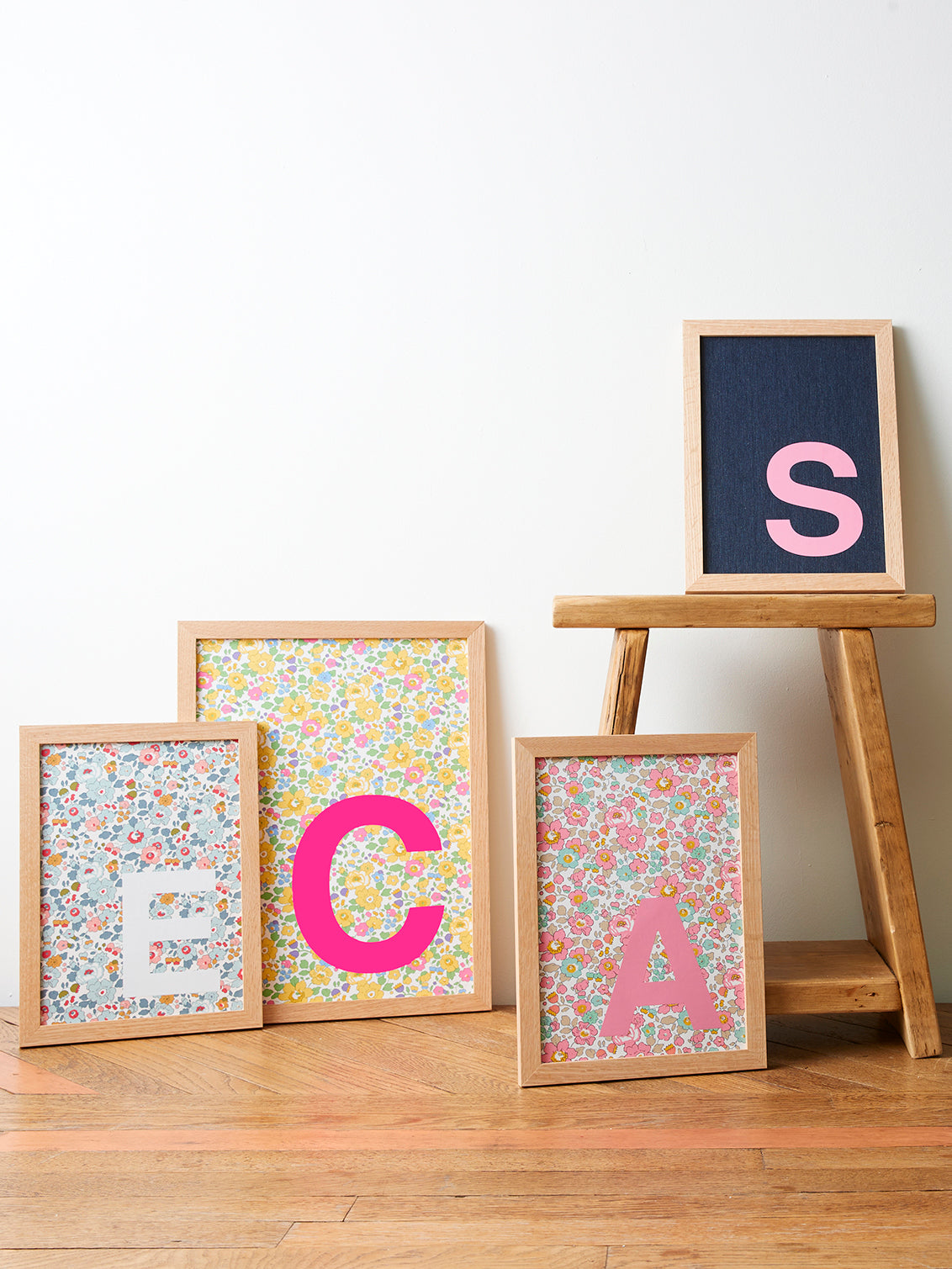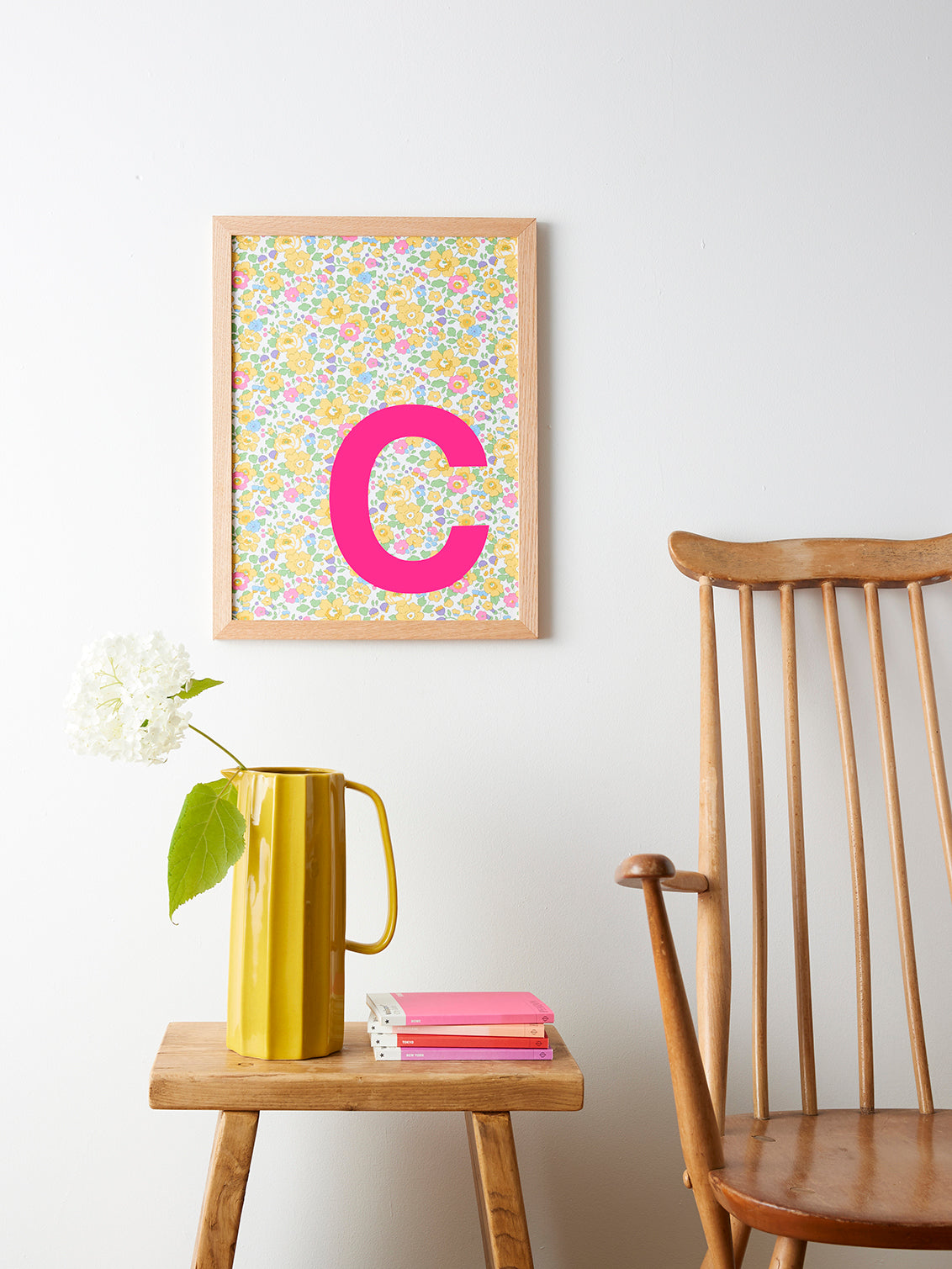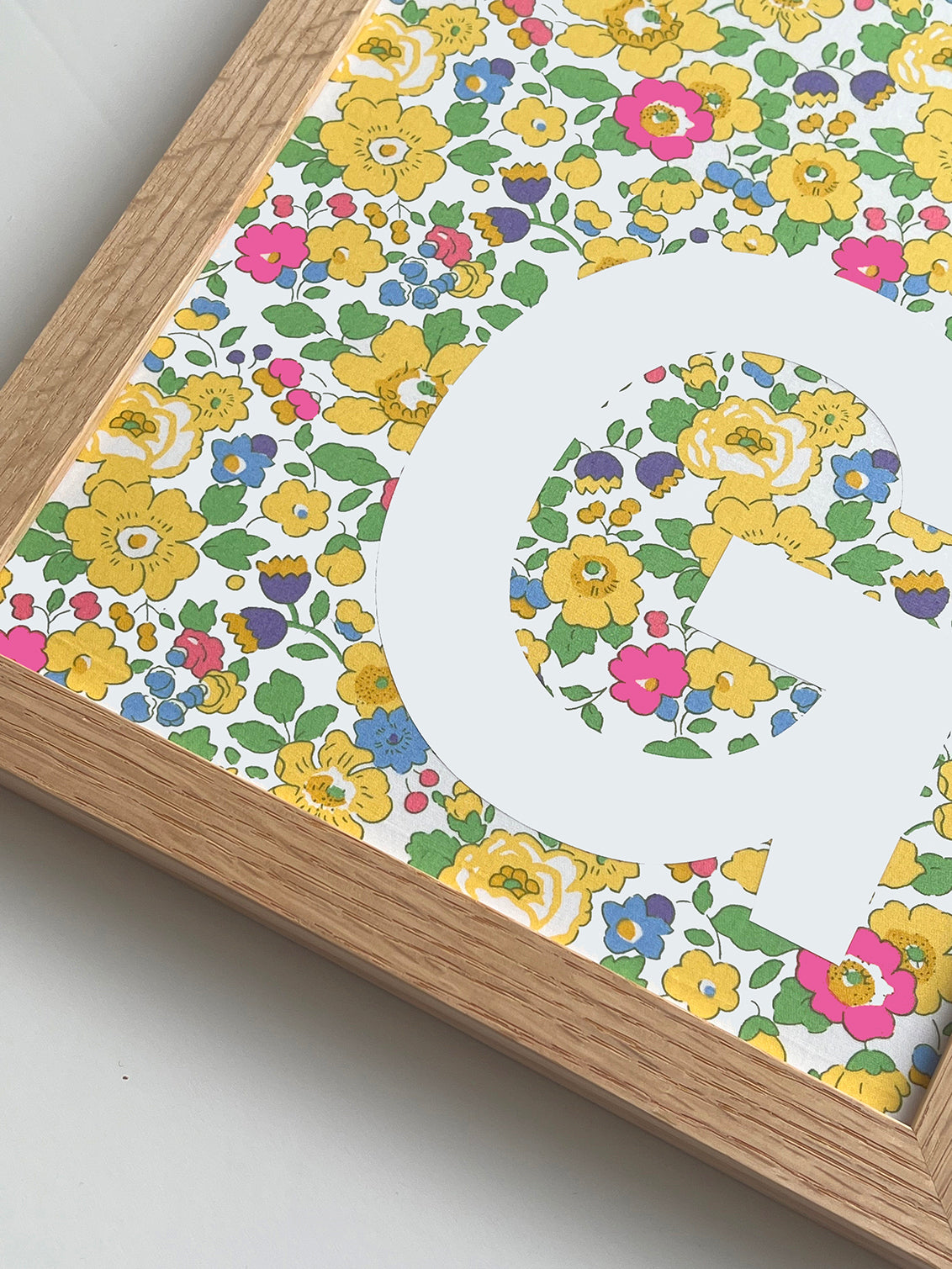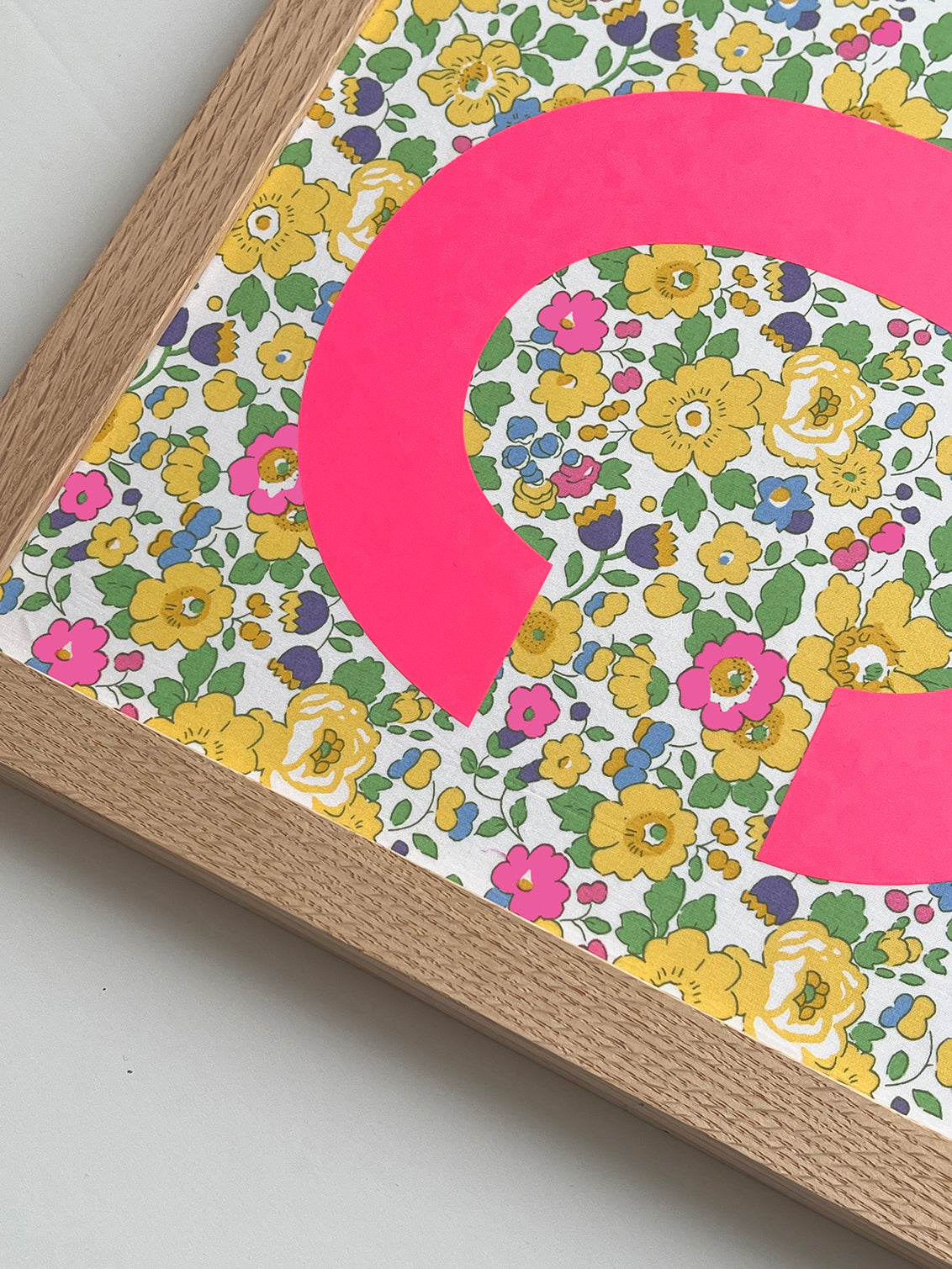 PERSONALISED FRAMED INITIAL PICTURE- LIBERTY BETSY YELLOW FABRIC
Say hello to our brand new personalised initial/letter picture. Printed on Betsy Yellow, a classic Liberty fabric, our bespoke oak framed initial picture is made by hand at our studio in Gloucestershire, England.
Choose an initial from A - Z, whether you are gifting to commemorate the joy of a new baby, celebrating a christening, marking a birthday, or like the idea of having your surname initial as part of a gallery wall in a family room.
A contemporary joyful picture, with Helvetica lettering in your choice of neon pink, or white.
Each print comes beautifully framed in oak with a high quality thick perspex (it's actually more expensive than glass!) front for safety. I'm all about supporting British businesses, which is why many years ago I partnered with a wonderful local family-run company from the Cotswolds. Their craftsmanship is unparalleled and they are just jolly nice people too.
Frame sizes:
Medium - 33cm x 24.5cm (A4) - £48
Large - 44cm x 33.5cm (16 x 12 in) -£60

Searching for something similar but a little different? Have a look at the full collection, which includes quotes and word/name pictures in a variety of fabrics, including a range of Liberty prints. You could design a whole gallery wall with all the combinations available enjoy!
Recently Viewed