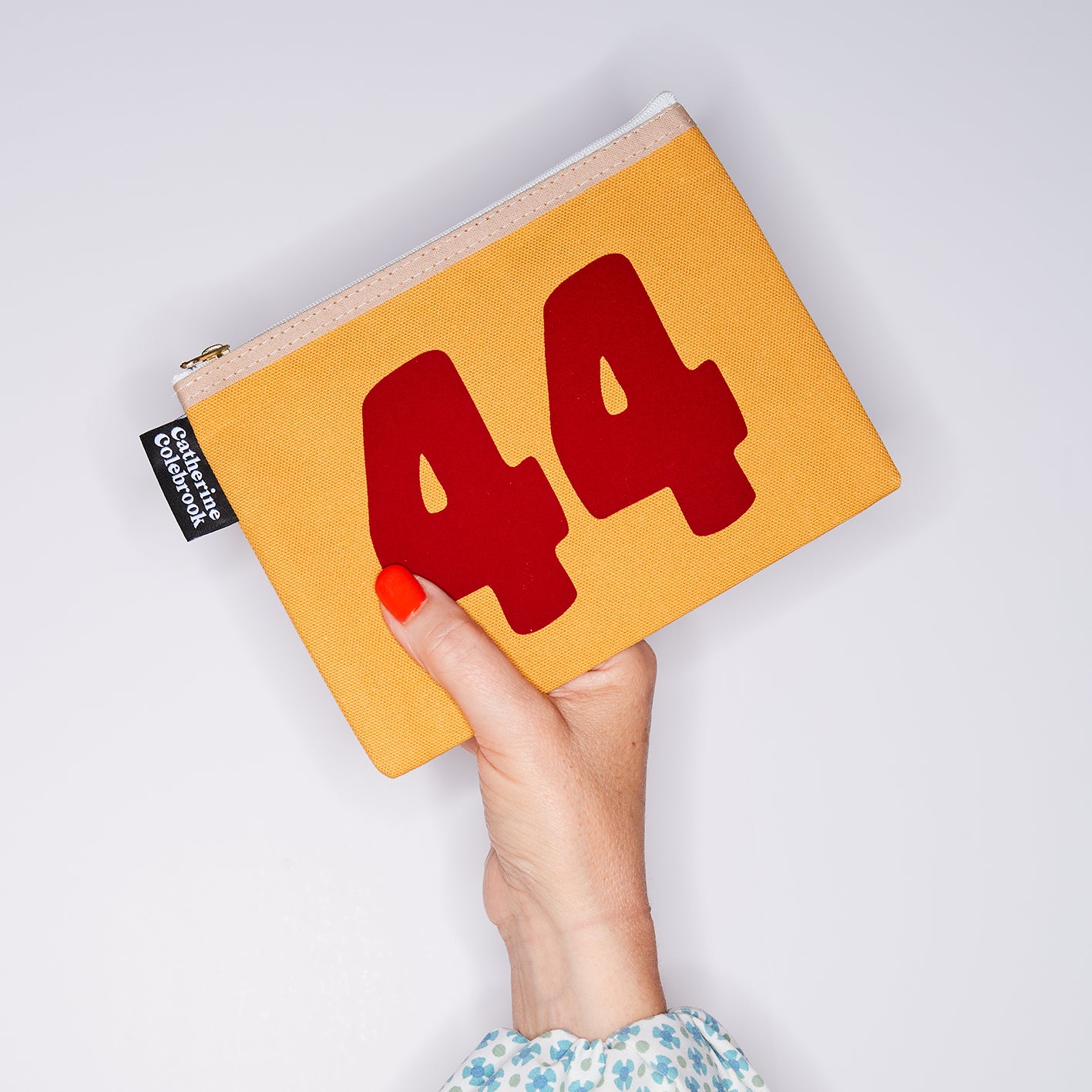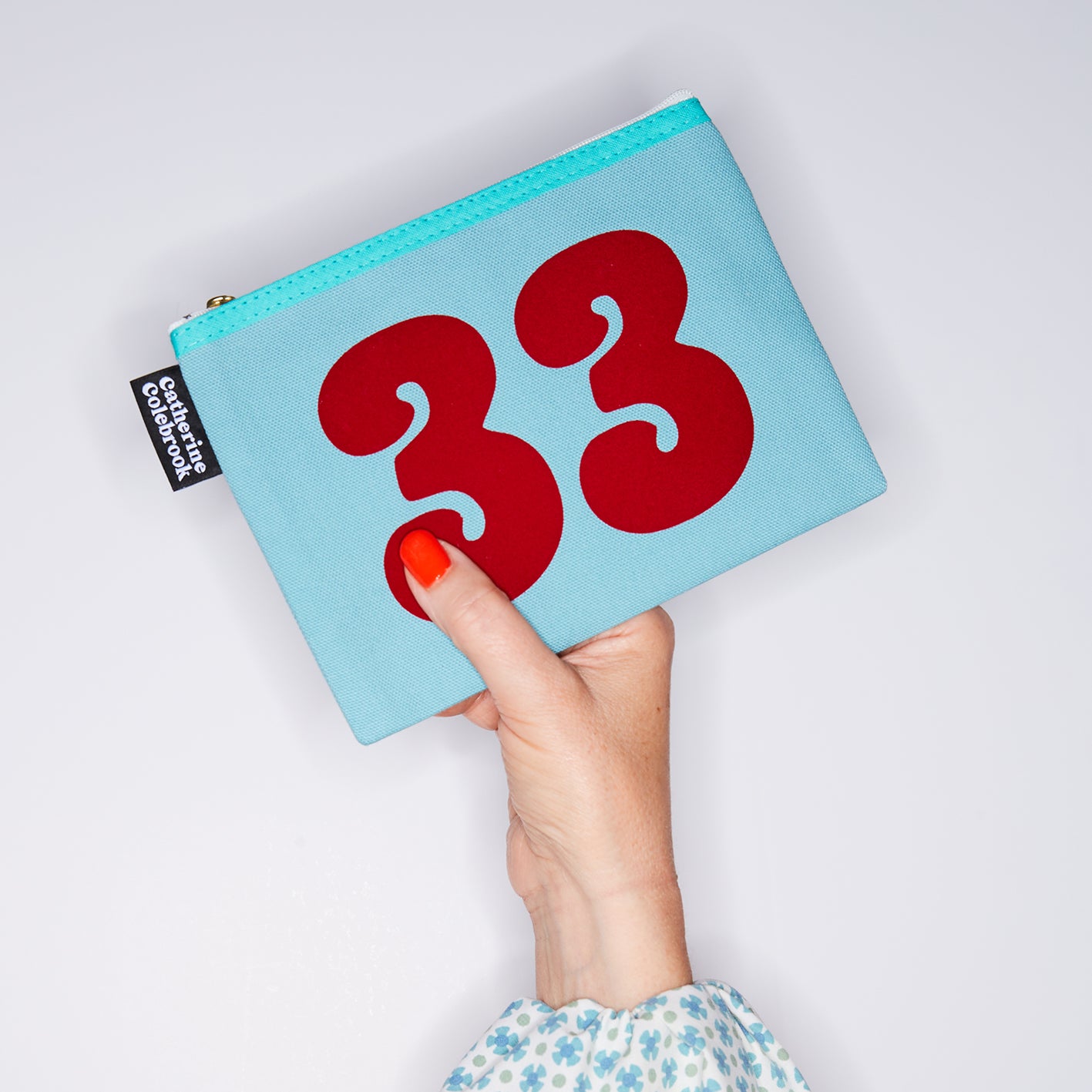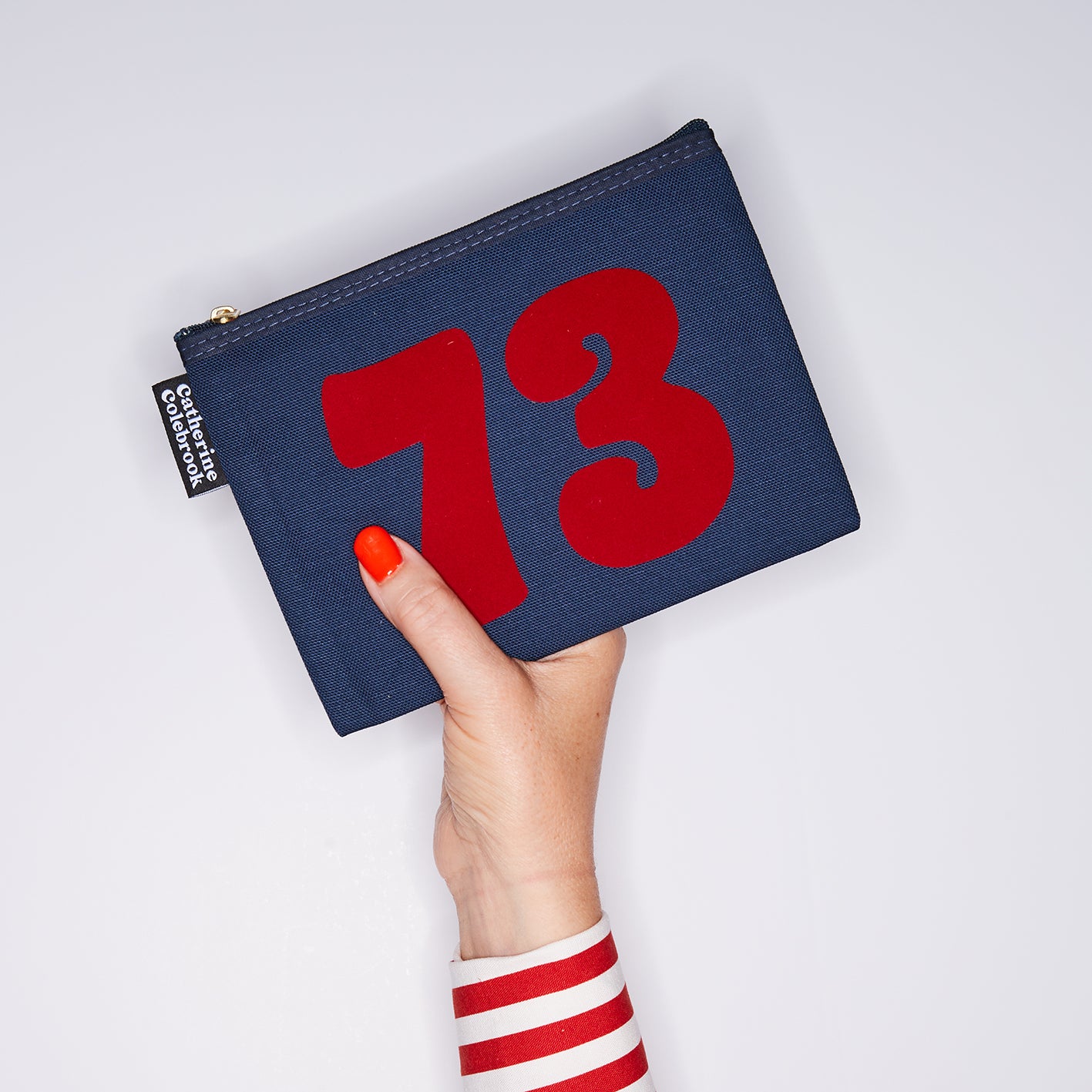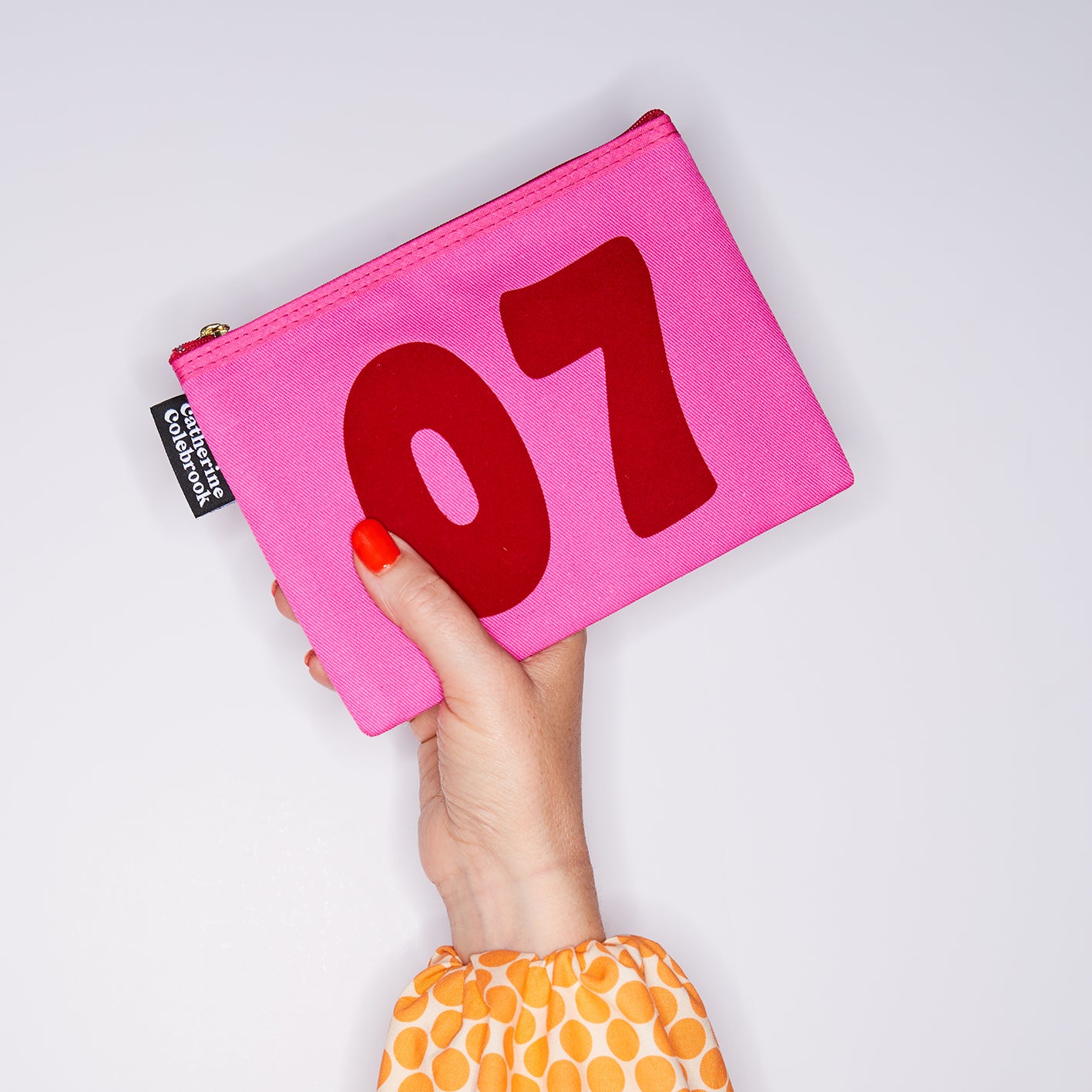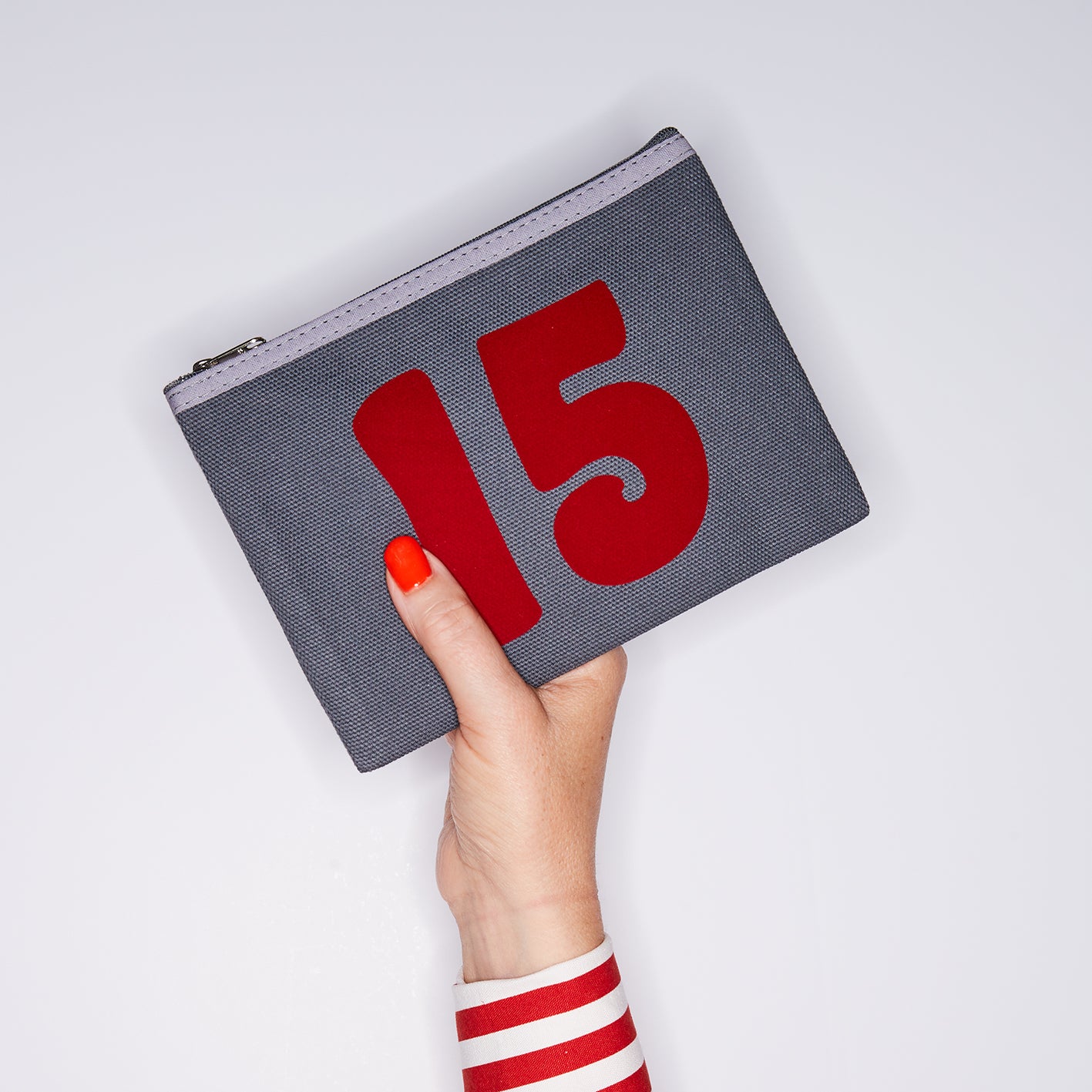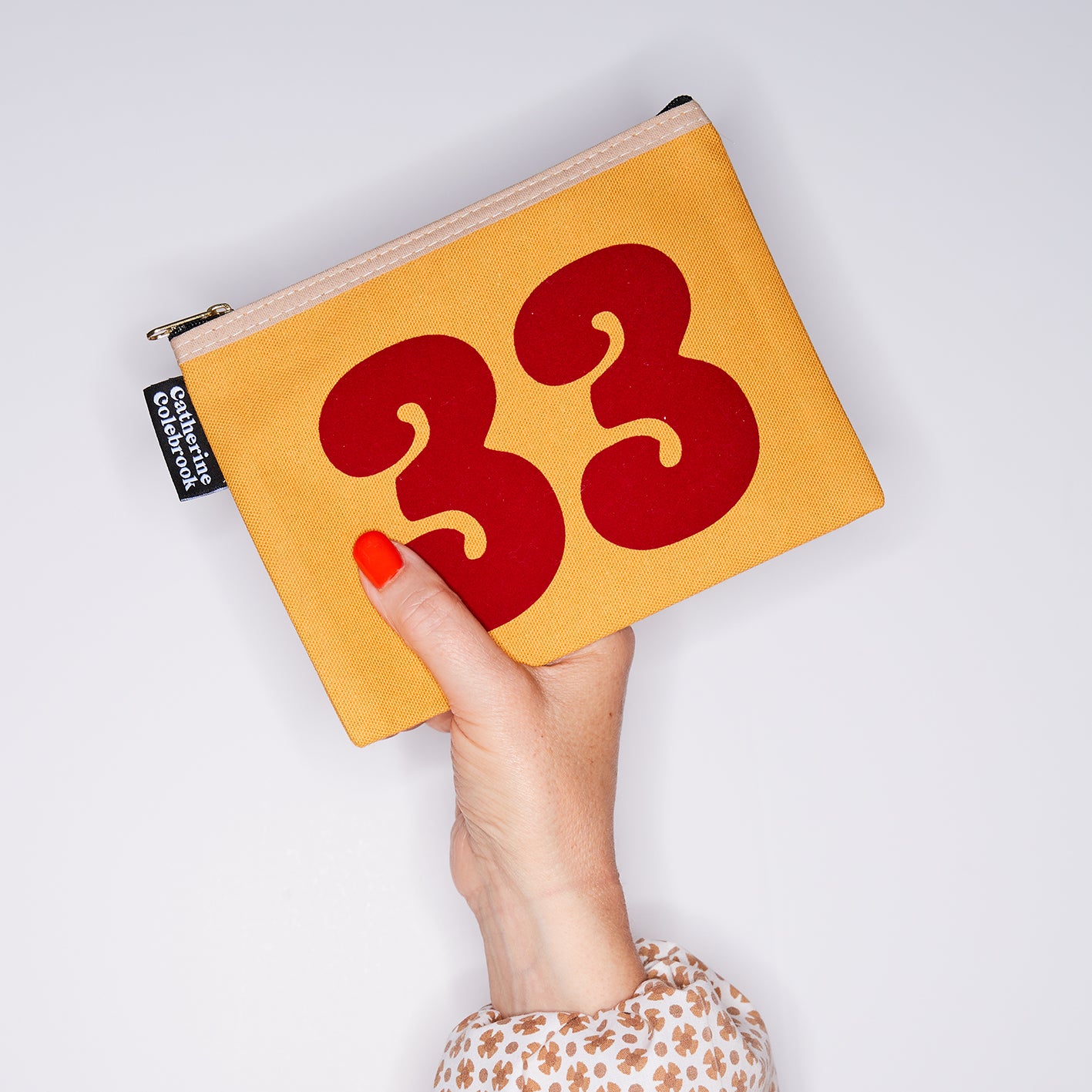 PERSONALISED LUCKY NUMBER PURSE - MEDIUM
Everyone has a lucky or favourite no! Personally, I vibe with 33 or 44.
Pick an age, or a birth year for a really personal present or gift to yourself.
These joyful & bright purses are not only a lot of fun, but they are also super practical & hardwearing - great for keeping all your bits & bobs together, rather than discoing in the bottom of your bag...
The red flock lettering contrasts beautifully with the coloured purse, choose from a navy, grey, mustard, pink or turquoise (as shown in the image)

Made from 100% strong cotton, each purse has a silver waterproof lining.
Perfect for organising
mobile phone & keys
pens & pencils
cash/cards
Sanitary products
glasses/ sunglasses
make up
great travel pouch, jewellery, medication
Delivery in 2-3 working days. Free UK delivery. Made in Britain. 
Size 19 x 14cm
Founded in 2006, everything is designed by Catherine Colebrook at our HQ in Cheltenham. Everything is made in Britain and we hand finish & print everything in house
FAQ'S
Is it washable?
Sponge clean purse or hand wash in soapy water.
Recently Viewed